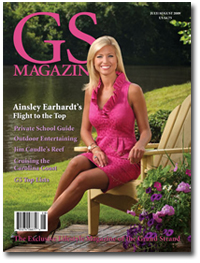 The regional magazine M&A market saw a small spike in activity last week as two acquisitions were finalized.
Charleston, South Carolina-based GulfStream Communications Wednesday purchased Grand Strand Magazine and its affiliated Web site from Charlston Communications. Financial terms of the deal were not disclosed.
Acquiring GS Magazine is a strategic fit for GulfStream, according to marketing and circulation director Misty Johnson, because it extends the company's regional advertiser reach and reader base to the Grand Strand, South Carolina (Myrtle Beach) area.
Charlston Communications owner Pamela Charlston De Grood and the magazine's advertising director will remain with the 20,000-circ. title under GulfStream, the company said. Other staff transitions are currently being finalized, Johnson told FOLIO:.
GulfStream said GS and its Web site will undergo a redesign with the December/January issue, which is due to hit newsstands in early December. Gulfstream's portfolio of regional titles includes Charleston magazine, Charleston Home, Charleston Wedding, WNC magazine and G, the Magazine of Greenville.

After Nine Years, Founder Sells Cottages & Gardens Publications
Further north in Connecticut, Cottages & Gardens Publications was sold by founder Richard Ekstract to Dulce Domum LLC. The group includes Hamptons Cottages & Gardens, Palm Beach Cottages & Gardens, Connecticut Cottages & Gardens and Westchester Cottages & Gardens.
Terms of the deal were not disclosed.
According to Cottages & Gardens Publications editorial director DJ Carey, the acquisition "will give us a new investment opportunity to expand our offerings to the affluent communities we currently serve … as well as prospective geographic areas for future growth" Carey will stay on as editorial director, reporting to Dulce Domum CEO Marianne Howatson.
Ekstract—who created Consumer Electronics Monthly magazine in the early 1970s—launched Cottages & Gardens Publications with Hamptons Cottages & Gardens magazine in 2000.