Gruner + Jahr to Shutter Magazines

Report: Publisher to slim portfolio in anticipation of advertising slowdown.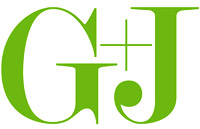 In anticipation of a major slowdown in ad revenue, German magazine publisher Gruner + Jahr said it will "slim down" its portfolio of magazines worldwide and reduce expenditures by roughly 20 percent in 2009.
While it was not immediately clear which of its magazines would be affected, the company said it would discontinue titles in the coming weeks that did not "stand a chance of surviving the global financial crisis," according to a Reuters report. A G+J spokesperson could not be reached for comment.
In 2005, G+J ceased its U.S. magazine-publishing business by selling off its six titles; four (Parents, Fitness, Child, and Family Circle) to Meredith Corporation for $350 million, and Fast Company and Inc. magazines to Morningstar founder and CEO Joe Mansueto for an estimated $35 million.
The sales occurred on the heels of circulation scandals that had been dogging G+J and that prompted then-CEO Russell Denson to roll back ratebases to shore up circulation.
G+J was one of the bidders in the auction for London-based Reed Elsevier's b-to-b publishing arm Reed Business Information but has reportedly dropped out.
Last year, G+J generated a $336.2 million operating profit and $3.62 billion in revenue, the report said.
Meet the Author
---