Mass Resignations Cripple Cygnus Title

Four of six full-time employees gone at Aircraft Maintenance Technology.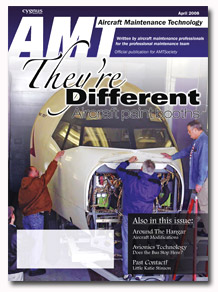 UPDATE: Cygnus CEOs Respond
Cygnus Business Media's Aircraft Maintenance Technology magazine took a major hit Friday as four of its six full-time staffers resigned, FOLIO: has learned.
The four to depart the magazine: group publisher Greg Napert, publisher Danny Faupel, editor-in-chief Joe Escobar and salesperson Bob Graf.
When contacted by FOLIO: Sunday, Napert confirmed the resignations, but declined further comment. Napert—who served as group publisher for Aircraft Maintenance Technology, Airport Business and Ground Support Worldwide—founded Cygnus' AMT Society, a group for aircraft mechanics.
In an e-mail to FOLIO:, co-CEOs Carr Davis and Tony O'Brien wrote that it is unfair to call resignations a 'crippling' blow.' They indicated that the company's ad pages grew more than 4 percent in 2007 with many of its titles are posting double-digit growth.
The resignations come six months after Davis and O'Brien announced a drastic cost-cutting initiative that included cutting employee salaries by 7.5 percent and reducing hourly workers to a 37-hour workweek. In January, the company said it was restoring wages in the form of a special bonus payment, but only for salaried employees who weren't eligible to receive commission, bonus or incentive payments.
Last July, Cygnus announced a restructuring that organized the company around five brand-director positions overseeing the company's 15 market sectors. At that time, Davis and O'Brien said the re-organization was aimed at "accelerating the rapid growth."
According to a BPA statement, Aircraft Maintenance Technology has a circulation of 42,165. It is published 11 times per year.
Meet the Author
---