Griffin to Retire as National Geographic Publishing President

Will be replaced by NG international publisher Declan Moore.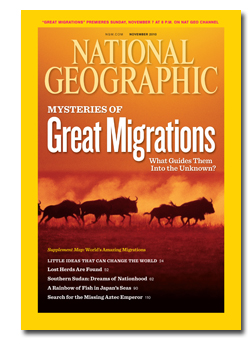 He stepped down as chairman of the MPA earlier this month and now John Q. Griffin is retiring as executive vice president of the National Geographic Society and president of its publishing unit. Griffin will be succeeded by Declan Moore, who most recently served as international publisher of National Geographic magazines.
In addition, Claudia Malley, who has overseen National Geographic's publishing sales and marketing in the U.S., has been promoted to executive vice president and worldwide publisher for National Geographic Global Media. Both promotions are effective December 15.
In announcing the promotions, National Geographic Global Media president Tim Kelly called Griffin "a champion of the industry" who delivered "strong financial results while always supporting the National Geographic mission." It was not immediately clear what Griffin, who was with the NGS for nine years, will do following his departure from the society later this year.
Through the first nine month of 2010, National Geographic's advertising pages grew slightly (+0.6 percent) to 252.76 pages, according to PIB figures. Ad pages at National Geographic Traveler grew 21.7 percent during the period while National Geographic Kids saw ad pages slide 19.3 percent.
Meet the Author
---