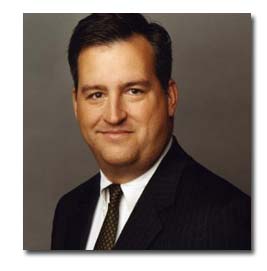 Women's publisher Meredith Corp. said Monday that Jack Griffin is leaving the company as president of its national media group to "pursue another opportunity." Griffin will be replaced by Tom Harty, who has served as president of consumer magazines.
"Tom has done an outstanding job of expanding our consumer reach and driving revenue growth over time," Meredith chairman and CEO Stephen Lacy says in the announcement. "He conceived Meredith 360, our innovative multiplatform sales initiative, and transformed our corporate sales organization into the best in the industry."
Meredith also attributes Harty (pictured) with playing a key role in the company's expansion into emerging platforms likes mobile and tablets. Harty joined Meredith in 2004 as vice president of its magazine group, before being promoted to president of consumer magazines last year.
Griffin, who also joined Meredith in 2004 as president of the publishing group, was named president of the national media group last August.
Last week, Meredith reported net earnings for its 12-month fiscal 2010 of $103.96 million, up from a loss of $107.08 million during its fiscal 2009 calendar year. Revenues dipped slightly to $1.38 billion from $1.4 billion. Meredith's National Media Group, which publishes its magazines, reported a full-year operating profit of $167 million, an increase of 11 percent over 2009. Revenues dipped slightly to $1.11 billion, including $526 million in advertising revenue.
In terms of magazine industry advertising market share, Meredith says its share increased to 12.3 percent—the highest mark it has reached in company history.