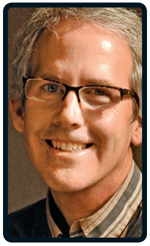 2011 marks the 125th anniversary of The Progressive Farmer, and the publication has a lot to celebrate. Over the years, The Progressive Farmer has gained a circulation of 550,000 subscriptions.
The Progressive Farmer is not short of accolades. The publication has been nominated for eight Neal awards, and won three, including the 2010 Neal for "Best Commentary" in the more than $7,000,000 in advertising and circulation revenue for the article "Editor's Notebook".
The Progressive Farmer has also been recognized through FOLIO:'s Ozzie and Eddie Awards: winning the 2009 Ozzies for Best B-to-B Cover for circulation above 100,000 for their December 2008 issue and Best B-to-B Feature Design for circulation above 100,000 for September 2008's "Crumbling Away". The publication was also awarded the 2010 Eddie in the B-to-B, Agriculture/Farming Full Issue for the December 2009 edition.
The Progressive Farmer also received a gold award in the category of "B-to-B, Farming/Agriculture, Full Issue" for its December 2009 issue; while taking silver in the category of "B-to-B, Best Use of Photography, B to B above 100,000 Circulation" for its "Spring 2010 Wet and Cool Again" feature in the March 2010 issue at the FOLIO: awards.
"Over the past three years, we've dominated awards in design, writing, photography contest conducted by the American Agricultural Editors' Assn. and the North American Agricultural Journalists," says editor-in-chief Gregg Hillyer.
The first agricultural content publication to launch an app for iPad, The Progressive Farmer reaches its audience through print, digital, video, seminars, conferences and social media platforms.
The Progressive Farmer has also begun a "Farm Safety Day Camp," created to educate children on safety in the farm environment. More than 950,000 children have attended the camp to date.
The upcoming year promises to be a busy one for Hillyer. He said, "We plan to increase frequency of our demo-buy Cattlelink Section in the magazine and newsletter (the section that goes to beef producers). We'll also expand coverage of marketing, precision agricultural technology and regulatory issues."
Hillyer also said that they are likely to roll out an interactive digital magazine, as well as develop new design concepts in the print versions to better display photography.
Hillyer will be overseeing all these moves, "…while studying various strategies to provide premium content." Sounds like a winning combination for the continued success of The Progressive Farmer.
VITAL STATS: Today The Progressive Farmer has readership of nearly 3 million.