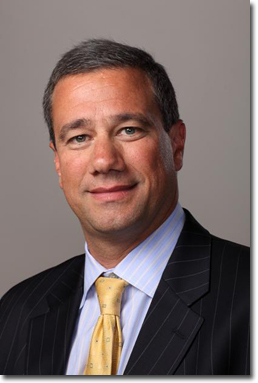 This story first appears on FOLIO: sister site, minonline.
This morning (April 16), it was announced that Bonnier Corp. senior VP/corporate sales (since November 2011) Gregg Hano was elevated to CEO of Mag+, the Bonnier AB-owned tablet technology that was spun off in January 2011 so it can serve other companies and magazines (Marie Claire, Outside, IDG and Mad magazine are among the Mag+ clients). It was Hano, who as 2003-2011 group publisher of the Bonnier Technology Group (BTG) worked with Mag+ to put BTG flagship Popular Science on the iPad with the latter's first-generation debut in April 2010.
Last fall, Pop Sci became the first magazine to release a Consolidated Media Report with the Audit Bureau of Circulations in order to provide data on digital use along with the print newsstand sales and subscriptions.
At Mag+, Hano is succeeding co-founder (2010) Staffan Ekholm, who is returning to Bonnier's worldwide headquarters in Sweden. Hano will remain based in Bonnier's New York headquarters when he formally starts on May 7.
Says Ekholm: "Gregg has been a visionary and evangelist for the mobile digital publishing industry….He's the perfect person to take Mag+ to the next level and accelerate its growth far beyond the publishing industry."
Last week, Hano hired ex-Car and Driver/Road & Track publisher John Driscoll as Bonnier VP/corporate sales. Driscoll is now assuming Hano's former responsibilities.
And Steve Grune, who was Hano's BTG lieutenant as 2010-2011 group director of sales and marketing before succeeding him as group publisher last November, added the vice-presidency this morning.