Greg Sullivan

Co-Founder, CEO, Afar Media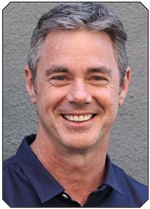 Greg Sullivan and co-founder / Associate Publisher Joseph Diaz launched Afar magazine in 2009, at a time when all bets were against print—successfully defying the odds with a unique readership proposition not being addressed by the travel media category: Experiential Travel.
An entrepreneur by nature, Greg Sullivan had already conquered several careers—lawyer, investment banker, arcade game manufacturer, automotive financier—when the idea for Afar came to him. With the average age of its readers 42 and well-established in their careers, Afar aims to inspire people to travel not just for the fun of it, but to better understand the world and its many cultures and people.
Afar is aimed at broad spectrum of travelers, Sullivan says, including those who want to volunteer or take classes abroad, and those who can just pick up at a moment's notice and spontaneously travel.
"This is where the world is going," Sullivan says. "More and more people are looking at the world as borderless," are seeking out unusual travels and bringing back experiences that make a difference in their, and therefore, others', lives, Sullivan says.
Sullivan believes people increasingly want to "experience the world in a way that is real and authentic." Thus, Afar magazine's website now has a robust library of travel experiences, actively seeks out user-generated content and includes an application for mobile devices in 2012.
As to how he and his partner Diaz succeeded at such an economically difficult time, Sullivan says the timing actually worked in his favor in that no other magazine publishers were stepping up to the plate.
More importantly, Sullivan adds: The travel media was not talking about how charged people get about travel.
"I would rather be launching in this environment; I am an entrepreneur. I always view times of trouble as times of opportunity. Right now, we are gaining momentum," Sullivan says.
VITAL STATS: Afar now offers readers a library of travel experiences from around the world as well as a mobile app. In October 2011, "Afar Experiences" launched in Cairo to "reward intrepid travelers with curated experiences they cannot find anywhere else." And the company also launched a philanthropic division in 2008 called the Afar Foundation, which makes its brand of experiential travel available to youth through a program called Learning Afar.

Meet the Author
---