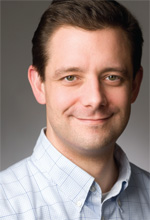 Given the structural changes going on in our industry, the greatest challenge we face is finding the time and resources to work on transforming our business model while simultaneously making sure that the next issue we publish is great and that we hit our financial targets each quarter. To support this, we need to continue to find ways to energize and challenge our talented workforce. It's my job to coordinate our "change" agenda but the best ideas rarely come from the corporate office.
For us, this year has been about stabilizing our business and increasing our experimentation with new ideas and technologies. The next couple of years will be more about growth, reinvestment and accelerated innovation. We have developed an action plan for our company that outlines the ways in which we intend to strengthen our core editorial franchises, enhance the efficiency of our circulation model, strengthen our sales effectiveness and embrace new technologies. In 2011 we will continue to implement this strategy with many components being led by cross-department, cross-entity teams. We're relying on our people at all levels of the organization to implement our strategy and they're doing a fantastic job.
New distribution platforms are both a disruption and an opportunity. They have reduced the barriers to entry and facilitated the fragmentation of the media industry. But in the medium-to-longer term they may also empower the resurgence of our industry. Given our books' heavy focus on service content we see significant opportunity in developing single-purpose applications, particularly in our core franchises like dining, entertainment and shopping.
We plan for this to be a key area of focus over the next couple of years. In addition, all of our city/regional books are published each month as an iPad application through Zinio. We think the market for full-issue applications will take a little longer to mature but we will continue to strengthen our presence on the platform and increase our investment in embracing its full potential—through enhanced multimedia content, interactivity and making our content more "social." We're very optimistic about the prospects. It's an exciting time to be in our business.
That said, there is no question print media is fragmenting, and the same holds true in every sector of the media industry. To survive and thrive in this world, we must first ensure that we continue to produce great content that is important/valuable to our readers and meaningfully differentiated from that of our competitors. Naturally, we must also continue to find ways to re-package and distribute our content across multiple channels to enhance its utility to our readers. Finally, we need to focus on doing the things we can do that others can't. We're intensely local and we're very good at getting our affluent readers out to an event or to visit a particular store. These "activation" capabilities are valuable to our partners.
Desiree Rogers, CEO, Johnson Publishing
Charles H. Townsend, CEO, Condé Nast
Henry Blodget, editor-in-chief and CEO, Business Insider
Don Pazour, CEO, Access Intelligence
Brian Rowland, president, Rowland Publishing

Peter Johnson, CEO, Mining Media International

Ed Gillette, president and CEO, Scranton Gillette Communications
Bill Holiber, CEO, U.S. News & World Report and New York Daily News