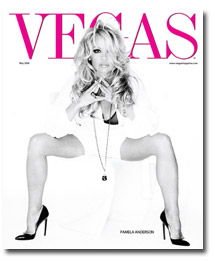 Greenspun and Niche Media have partnered with Zinio to launch digital editions of their portfolio
of destination magazines.
According to Jeanniey Mullen, CMO and EVP for Zinio, the
partnership marks "another key initiative in the evolution of the publishing
industry."
Zinio will digitize Greenspun's Las Vegas, Vegas, Las Vegas Home & Design,
and Vegas Golfer magazines. The Niche Media titles included in the partnership
are Gotham, Hamptons, Aspen Peak
and Ocean Drive.
"Our in-room publications are designed to help visitors of
prestigious hotels make the most of once-in-a-lifetime vacations," said Greenspun's
Kris Donnelley. "With Zinio, we our readers can access these valuable
destination design tools even before they travel."
In March,
Greenspun president Michael Carr told FOLIO: that he was planning to launch a
"category crushing" Web portal over Memorial Day weekend, and to hire 30
to 50 online staffers over the next six months.