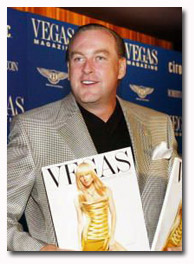 It's true! Greenspun is planning to hire a veritable army of 30 to 50 new online staffers over the next six months for its "category crushing" Web site, the company's president Michael Carr wrote in an e-mail FOLIO: today.
The tip came from this comment, posted to our original story earlier this week:
There is a rumor that seems pretty credible that they are hiring close to 50 new web people in 2008. I saw a couple of folks from the [Las Vegas] Sun speak in San Francisco this week, and it was definitely the most impressive local news site I've seen. If those are the folks who are building the sites that this guy is talking about, then I have got to believe that they are going to do something interesting.
And this despite Greenspun's decision this week to shutter its monthly Las Vegas Life and transition its content online, although that move may have had more to do with the fact that LVL was rubbing up against Greenspun's other luxury glossy, Vegas.