Greener World Media President Moves to CEO

Company hires ex-TechWeb SVP as president, chief strategist.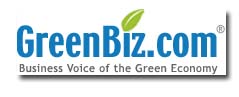 Greener World Media, a company focused on the greening of mainstream business, has named former TechWeb senior vice president Eric Faurot as president and chief strategist. In this role, Faurot will be responsible for setting and implementing the company's strategy and to work on developing new products as well as expanding existing products such as its flagship GreenBiz.com and the GreenBiz Executive Network, the ompany says.
In association with the move, Greener World Media co-founder and former president Pete May will become CEO. "In our small and nimble organization, I have been playing president, CEO, CFO, COO and CRO," May tells FOLIO:. "Bringing Eric on board allows me to focus more on doing what I do well: managing the operations and finances of the company, and staying in the field with customers." 
With a strong market segment for sustainable business practices, May says Faurot will help Greener World Media "accelerate our growth across a range of activities, from events and social media, to peer knowledge, research and paid content."
As senior vice president and board member at United Business Media's TechWeb, Faurot grew the live event division of CMP Medica from a $38 million business to $63 million by expanding events including Interop and Web 2.0, Greener World says. Before TechWeb, Farout served as vice president at Miller Freeman.
In 2009, Greener World Media generated $1.5 million in revenue. Through the first quarter of 2010, revenue jumped 73 percent compared to the same period last year.
Meet the Author
---