Green Paper for People and Planet

Why going green is good for magazine business.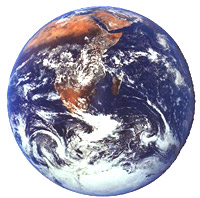 Are you a magazine publisher that uses environmentally and socially-responsible paper, or you would like to learn how?
Here's why you should read this blog:
There are opportunities for magazines to gain rewards and recognition for their environmental publishing practices through awards like the Aveda Environmental Awards (deadline Nov 30, 2007, click here for the application).
There are special bookstore promotions at Barnes and Noble and Hastings Books and this month, January and April 2008, and
There will be information about topical environmental issues relevant to magazine publishing, helpful tools and resources, and the opportunity to engage in dialogue on this blog about your questions and concerns.
Since this blog is about "Green" publishing practices for magazines and since I work for the non profit, Co-op America directing our Magazine PAPER Project, it probably will not surprise anyone to learn that I have a bias.
So to honor full disclosure, I believe:
That making paper is like magic and those that disagree probably have not visited a paper mill.
That paper is an essential product for the well-being of communities and cultures by providing a medium for expanding knowledge and hygiene.
That as population grows worldwide, it would be hard to avoid using more paper.
That manufacturing paper with the greatest degree of care is essential so that we don't harm communities, human health, or the environment.
That in an ideal world, the manufacturing of paper could actually be a force for healing environmental problems;
That the key pillars of reaching this vision include: use reduction, maximized recycled content use, credible forest certification, clean production processes, and consideration of social impacts.
That the best manner in which to work towards this vision is through a multi-stakeholder environment that includes the paper industry, governments, end-users, merchants, businesses, and NGOs; and
That responsible environmental stewardship is good for business.
I am fortunate to share many of these beliefs with colleagues that also work in the non-profit world for responsible paper use. In 2002 we all came together and authored A Common Vision for Transforming the Paper Industry: Striving For Environmental and Social Sustainability, and then started a network of non profits working on these issues called the Environmental Paper Network (EPN).
And, I'll promise that this blog will be a forum for respectful discussion. We may not agree always – or even often – but, we should always be talking to each other because the problems and impacts on our society are too great for us not to work together.
Look for my post tomorrow on why magazine publishers should be wary of "carbon-neutral" claims.
For more on the Magazine PAPER Project, click here.
Meet the Author
---