Green-Lighted: Speedway Illustrated to Return to Print

Editor buys rights to magazine after shut down; plans to relaunch.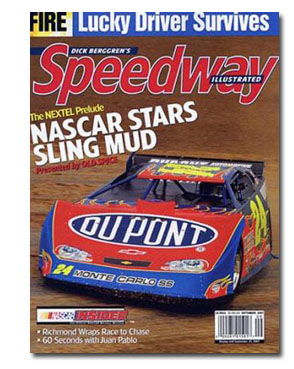 It didn't take long for the staff of Speedway Illustrated to get the magazine back on track. After having the print edition suspended by Anthem Media this spring, editor Karl Fredrickson has formed Traction Media and acquired the rights to the magazine with plans for relaunching it.
Fredrickson, who has been with Speedway Illustrated since it launched in 2000, did not immediately return FOLIO: requests for comment. But in a note posted to the magazine's Web site, Fredrickson equates the acquisition to a race car driver who decides to run his own team rather than drive for someone else. "We care more about it because it's more than just a business to us," he writes. "Our reputations and our credibility are at stake. We don't take that lightly."
Until this spring, Speedway Illustrated was published by Formula Five Media, a subsidiary of Anthem Media. The company suspended publication with the April 2010 issue.
Following the magazine's closure some of its subscribers began leaving angry comments on FOLIO:'s report about its acquisition by Anthem in early 2009 from Down East Enterprise Inc., publisher of Maine's Down East magazine. The acquisition included all of Down East's Performance Media LLC., which was made up of Speedway Illustrated, SpeedwayIllustrated.com, NASCAR Insider and the Speedway Expo.
Traction Media says it will honor all existing subscriptions.
Speedway Illustrated was launched by former driver and TV commentator Dick Berggren. At the time of its acquisition by Anthem, the magazine carried a monthly circulation of about 120,000.
Under Fredrickson and Traction Media, much of Speedway Illustrated's editorial staff will stay on board. Berggren, who left the magazine in 2009, also is returning to the magazine.
Meet the Author
---