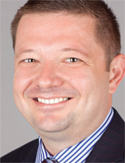 The biggest game-changing technology in the digital publishing world is the one-two punch of programmatic buying and native advertising that has taken hold over the last year. The combination of these strategies creates a major opportunity for our advertisers and agency partners to build multi-layered campaigns, while allowing our proprietary platforms and creative resources to bring them to life in a highly targeted and effective way.
There has been an explosion of native content. In a recent 'Native Advertising Effectiveness Study' conducted by IPG Media Lab and Sharethrough, it was revealed that consumers looked at native ads 53 percent more frequently than display ads, and native ads registered 18 percent higher lift in purchase intent and 9 percent lift for brand affinity responses than banner ads.
Programmatic buying has seen similar success. IDC reported that in the U.S., programmatic buying was $1.1 billion in 2011, and will rise to $8.9 billion by 2016, for a compound annual growth rate of 53 percent.
This spring, Hearst Magazines Digital Media developed and launched a suite of five native advertising solutions across Hearst's mobile, video and traditional online content as well as social platforms. They provide information and entertainment for our site visitors, and offer a frictionless way for marketers to participate in conversations around topics that matter to their businesses.
Programmatic buying allows publishers and agency partners to drive exponential revenue. By introducing operating efficiencies and automating the purchase of display advertising, programmatic makes room to focus on deeper, more integrated solutions.
We created the Hearst Audience Exchange, in June 2012 in conjunction with the Hearst-owned data management platform (DMP) Core Audience, which beefs up programmatic's effectiveness by managing audience data assets to help marketers make even more informed ad buying decisions.
In the coming year, we expect to see more publishers and agencies moving in the direction of programmatic buying and native advertising solutions. We are committed on both fronts, and believe that the combination will yield maximum flexibility, efficiency and effectiveness for marketers, while delivering engaging, immersive experiences for users.