Grand View Media Buys Shooting Sports Retailer Magazine

The acquisition helps Grand View transition into the gun enthusiast market.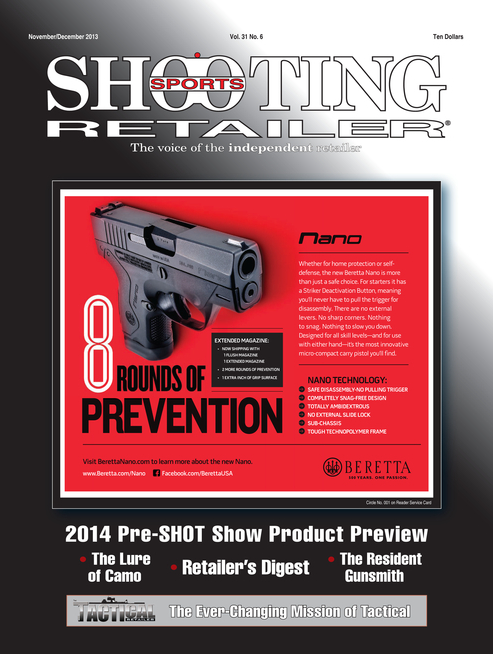 Grand View Media Group has made its second acquisition in three months, assuming ownership of Shooting Sports Retailer (SSR) magazine after managing the firearms enthusiast title for two years.
In September 2013, the Birmingham, Ala.-based company purchased Moose River Media, a green and agricultural publishing company, for an undisclosed sum.
See Also: Grand View Media Group Acquires Moose River Media
Grand View, a subsidiary of EBSCO Industries, took over managing Shooting Sports Retailer in January 2012, assuming all editorial, accounting, sales, production, and circulations operations duties for its various products.
Marilyn Karaban, Shooting Sports Retailer's former owner, called the purchase "a natural progression" in a statement echoed by Grand View General Manager Barry Lovette.
"Because we already have numerous outdoor titles," Lovette said in a release, "it was a natural progression for us to move into the world of firearms retailers."
 
Grand View Media currently publishes 26 outdoor and b-to-b magazines including Whitetail Journal, Predator Xtreme, Bowhunting World, Cabela's Outfitter Journal, Waterfowl & Retriever, AR Guns & Hunting and Archery Business, among others.
The magazine, whose target audience is retailers within the shooting sports industry, publishes a bimonthly print title, a digital edition, "Hot Gear" e-blasts and SSR Insider, a bimonthly e-newsletter.
"We are already seeing the advertiser and retailer benefits for Shooting Sports Retailer as we begin to integrate Grand View's outdoor industry experience and knowledge into the shooting sports retail industry," contends Derrick Nawrocki, group publisher of Grand View Outdoors.
The terms of the deal were not disclosed.
 
Meet the Author
---