GQ Launches E-Commerce Sales with Nordstrom

Plans a similar collaboration with Bloomingdales for the fall.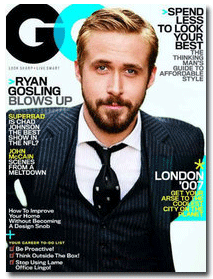 GQ—Condé Nast's 980,000-circulation men's magazine—takes another step into e-commerce with a new partnership with retailer, and long-time advertiser, Nordstrom.
For six months, beginning with its July issue, GQ will curate an online storefront, hosted on NordstromMen.com, and will link editorial content on its own site to items for purchase through Nordstrom. Featured items, called "GQ Selects," will also be called out in the print magazine.
Chris Mitchell, the magazine's vice president and publisher, says this latest collaboration is borne out of larger e-commerce strategy that began late last year, with a sale on Gilt Groupe's Park and Bond site.
"There is this continuum with media brands on one side and commerce brands on the other, and whether we intend it or not, we are both making steps toward the middle," says Mitchell. "Not that we want to be retailers, but research suggests it provides a better user experience when they get to click through to purchase."
While Mitchell declined to say whether a revenue share is involved, he says, "Our primary motivation is not to be in the retail game but to form this strategic partnership with one of our key advertising partners."
Mitchell says GQ plans to do more of these collaborations—specifically, one with Bloomingdale's this fall, timed with a major in-store initiative. 
While Mitchell adds that the brand is sure to remain in the e-commerce space, the nature of how these initiatives will work is less certain.
"This space is evolving so quickly, and that's the reason we are looking at these six-month windows for programs like this," Mitchell says. "Our strategic interest in e-commerce may change in six months. How we structure the relationships and content partnerships may change. Six months is sort of dog years in e-commerce time. But we will definitely be remaining in this space of giving our readers novel ways to engage with our content and click through to purchase."
Fellow men's magazine Esquire has done its own experimentation with retail partnerships; last fall, the 707,000-circulation title partnered with J.C. Penney on a curated e-commerce site called CLAD, but it shuttered in early 2012, shortly after the retailer invested $38.5 million in Martha Stewart Living Omnimedia. MSLO plans to create Martha Stewart retail outlets in the majority of J.C. Penney department stores, starting in February 2013.
Meet the Author
---