Government Executive Media Group (GEMG), a division of Atlantic Media, has launched a new account-based marketing product, GovGPS.
Personalized for government marketers and assessing their core needs and target audience, GovGPS will enable them to target and engage influencers regarding specific contracts and programs throughout the government purchase decision cycle.
The tool will use GEMG's proprietary behavioral and purchasing intent data, as well as its access to large audiences, to then target accounts through web distribution, social media, and other platforms.
Clients will utilize the company's targeting capabilities across its brands, including Government Executive, NextGov, Defense One, and Route Fifty—which altogether engage over one million unique government professionals monthly.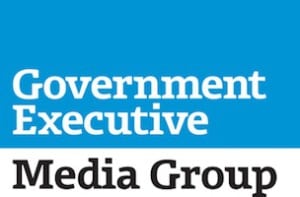 Tim Hartman, GEMG's CEO, tells Folio: that GovGPS, which has been in the works for six months, came about because GEMG saw clients becoming more specific about account based marketing, and started to look into how the brand could leverage its data, APIs, and daily audience engagement.
The product's price will vary based on a client's buying power and both GEMG and the client's ability to reach a target audience, according to Hartman.
Government Executive Media Group has launched a new product every year for the past three years, and "this year, our priority was to fortify data, social, and lead generation services," Hartman says.
The problem for marketers at the moment, he believes, is that they have to wait to try to buy leads and create a list of leads to then turn to a database. But the wait time means they might miss out on opportune moments to engage target audiences.
He emphasizes the importance of real-time marketing, especially in an environment increasingly focused on results-based marketing. This is particularly problematic as lead generation becomes a greater priority for clients, which means that B2B marketing must be more real-time.
"We're in an era of results-based marketing, which is good but challenging for some marketers because of the gap between marketing and sales goals." Hartman believes that gap can be bridged through GovGPS.
B2B media companies still follow trends in display advertising, according to Hartman, and this is not as easily integrated in results-based marketing.
GovGPS will facilitate results-based marketing by essentially managing account marketing for clients. But "the key differentiating factor is that it's not typical account managing," because the tool takes advantage of the brand's audience marketing expertise.
"Where it becomes a very powerful tool is that we have a CRM system … We can look into the CRM database and know when people will be interested," Hartman explains. This means they can connect a client with his or her target audience the same day that they send an email to the aforementioned audience, for example.
Above all, Hartman highlighted the importance of data for the future of media companies and clients. "Data will be the anchor of so many media partnerships that have defined the industry and client base," he said.
Hartman believes GovGPS will become the workflow tool for clients. The company may also create similar tools in the future that are even more specific to clients as marketing evolves among B2B publishers. To launch GovGPS, the brand created a new program management team and hired a head of strategic marketing and insights, under which its marketing services and insights groups were consolidated. The new position will likely help facilitate further product development in this vein.