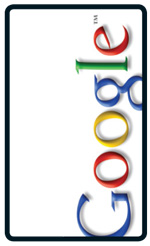 A tweak in the search engine's formula probably won't result in massive changes (good or bad) but a publisher's biggest friend (and potential foe) is looking to reward original content.
While it's unlikely to spark massive traffic growth for magazine publishers, Google's algorithm change was done to reward original content and penalize sites living off the work of others.
In March, search engine giant Google announced a change to its search algorithm. While Google says the change would only effect 11.8 percent of queries, it took aim at what it says are "low-quality sites—sites which are low-value add for users, copy content from other Web sites or sites that are just not very useful. At the same time, it will provide better rankings for high-quality sites—sites with original content and information such as research, in-depth reports, thoughtful analysis and so on." 
It's a move applauded throughout much of the publishing industry. "Last year our members invested over half a billion dollars in creating original content," says Pam Horan, president of the Online Publishers Association. "To see Google recognize and value the creation of high-quality content is something we're excited about."
While small and independent publishers are unlikely to see a huge change, they could see a small boost, as long as they're generating original content and following the basics of SEO 101. "Publishers who are trying to be aggregators will face a harder time but I don't see this fundamentally changing business models," says Eric Shanfelt, founder of eMedia Strategist Inc. "Google is going after people on the real shady side of things."
"The algorithm favors real content, which is what any good publisher produces," says Dave Newcorn, vp of digital and custom media at Summit Publishing. "Even when we curate, we put a unique spin on it."
While the new algorithm should ultimately benefit publishers, it's also a reminder of just how powerful Google is. One digital media executive at a major publisher expressed concern even as the company's brands saw a major traffic uptick. "We instantly see a jump when Google makes a change," the executive told FOLIO:. "This is great, but what happens when they make another change down the road?"
VITAL STATS: Google's most recent algorithm change is said to effect about 11.8 percent of all queries.