Google Kills Fast Flip and Other Lab Projects

Fast Flip attempted to reformat Web pages into a better reading experience.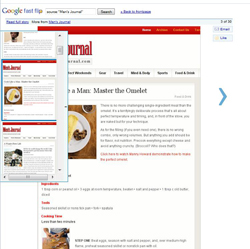 Calling it blithely a "fall spring-clean," Google has cancelled or merged up to nine projects within its famous Google Labs suite of beta tests of new content ideas. Chief among these cancellations is a Fast Flip idea that tried to turn Web site pages into a more fluid magazine experience in the browser.
"Technology improves, people's needs change, some bets pay off and others don't," SVP Alan Eustace says in a blog post.
In a move that actually anticipated iPad newsreaders like Flipboard, Zite and Edition, Fast Flip was begun two years ago as an attempt to reformat standard Web pages into a more comfortable reading experience by arranging articles into a page-like metaphor. When it debuted, we at minonline teased Google for its "Weird Digi-Mag Thingamabob" whose function in a desktop Web browser seemed obscure at best.
For the remainder of this story, visit FOLIO: sister site minonline.com.
Meet the Author
---