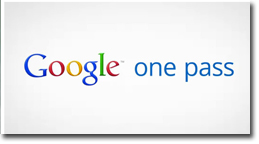 After only a year and some change, Google folded its paid content platform One Pass. According to reports, Google made the decision public on its blog.
One Pass launched in early 2011, shortly after Apple announced its subscription model. The service appeared to be another option for publishers who did not want to play by Apple's subscription rules; One Pass promised participating publishers the freedom to set their own prices and terms of sale for digital content on Android platforms.
Another draw of the service was the pay cut: publishers kept 90 percent of their sales, while Google only had claim to 10 percent. Despite a revamp in February 2012, the company announced on April 20 that the service folded, "We are working with existing partners to make the transition from One Pass to other platforms, including Google Consumer Surveys. While One Pass is going away, we will continue working with publishers to build new tools."
Bonnier signed on as one of Google One Pass's launch partners, and vice president/group publisher of the technology group Steven Grune shared some details of the experience with FOLIO:, "The concept was to provide a Google newsstand for Android tablets and offer a subscription service to consumers. Since the initial concept, nothing tangible ever happened and no specific offerings were implemented. To our knowledge, no consumer product ever launched."
Grune then said in an email Google appears to have changed direction, and a new newsstand service was created last summer. Anticipated launch for the service is this summer, and Bonnier's Popular Science is already inked into a contract with the newsstand.
UPDATE: RR Donnelley's e-commerce service Press+ will offer a "grandfather clause" to any publishers currently signed on with One Pass. "We will maintain subscriber accounts for whichever publishers might have signed on with Google without charging our usual revenue share," says Press+ co-founder Steven Brill in a prepared statement. "We'll only charge for all the new customers we generate going forward once our seamless transition is completed."
Brill then says, "We know that Google tried hard to compete with us and we are gratified that the marketplace has spoken."