---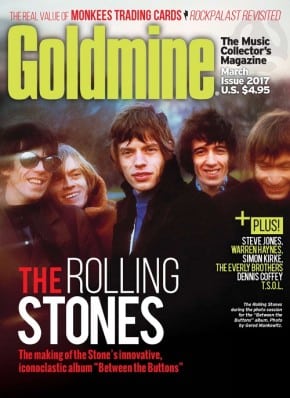 Goldmine, the media brand for music collectors, announced a new nationwide distribution partnership with URP Music Distributors that's timed to launch on Record Store Day, April 22.
In the partnership, Goldmine extends its reach into more than 600 independent record stores, about half of the total independent stores in the country. And URP Music gives its customers — music retailers — an added source of value for their customers in the form of access to a highly respected authority on record collecting.
Goldmine announced the partnership with URP through promotional materials that were sent to participating Record Store Day stores as part of a "starter kit." An advertising sales relationship and subscription promotion is also part of the agreement
For Ray Chelstowski, senior vice president and general manager of F+W Media's Small Business Group, which owns the title, this is just the beginning. There's advertising potential, he tells Folio:, and there is interest from various music suppliers in inserts for in-store copies. And, especially, there's huge growth potential in the fact that millennials have embraced a new love for vinyl records, which drives traffic to record stories and sales of rare collectables.
"This is a terrific sampling effort to build circulation," Chelstowski says. "It's kind of difficult to say where it will go. There are 1,200 independent record stores across the country and we get into half of them — and independent stores are more difficult to get into than those stores that have scale."
Patrick Prince, Goldmine's editor, says he's happy to be working with Nashville-based URP Music Distributors, because they're a leader in indie distribution. "They're the perfect match for a publication such as Goldmine — a renowned print magazine that has served music collectors for over forty years," Prince says.
"Goldmine is an amazing brand," Chelstowski says. "It plays a unique, critical role in the recorded music ecosystem, informing and connecting the music buying and collecting community. We have a great partner in URP to get this special issue of Goldmine into more independent stores April 22 for Record Store Day."
Launched in 1974, Goldmine is the largest marketplace for music collectibles and music memorabilia covering all genres, with an emphasis on the rock and roll era.