Going Postal

Rate hikes back in spotlight.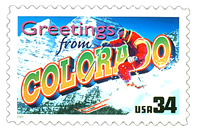 You don't often see the admittedly arcane subjects of postal rates and magazine circulation strategies debated in the mainstream media, but the U.S. Postal Service's recent rate hikes are back in the spotlight.
Here's pundit Eric Alterman:
"Back in March, the Commission voted to approve a plan pushed by a coterie of major magazine publishers that will likely increase mailing costs for small periodicals everywhere by as much as 30 percent—a crushing burden for many small, editorial operations. Big magazines like Time and Vogue, however, may actually see their rates decrease, owing to the new bulk rates."
Here at 5280, we mail about 40,000 subscriber copies each month but have only seen a modest boost in our postage costs. Because so many of our copies go to a relatively few local zip codes, we can qualify for many of the sorting discounts enjoyed by the big boys. But I'm guessing it's a different story for regionals that serve a larger area, or national pubs that serve a niche audience. Alterman continues:
About 5,700 small-circulation publications will incur the large rate increases. In many cases, the increase might put the final nail in their proverbial coffins. True, The Nation can absorb its likely additional $500,000 in postal costs by firing staff and cutting back in other ways; ditto National Review and its $100,000 increase. But for many smaller, particularly minority publications, the postal rates are literally a matter of life or death. And the death of these publications is a death in the marketplace of ideas and a blow to the function of a healthy democracy.
More on the increases, as well as a way to make your voice heard on the issue, is available here and here.
Meet the Author
---