Going Narrow to Go Big

Notes from min Day 2015.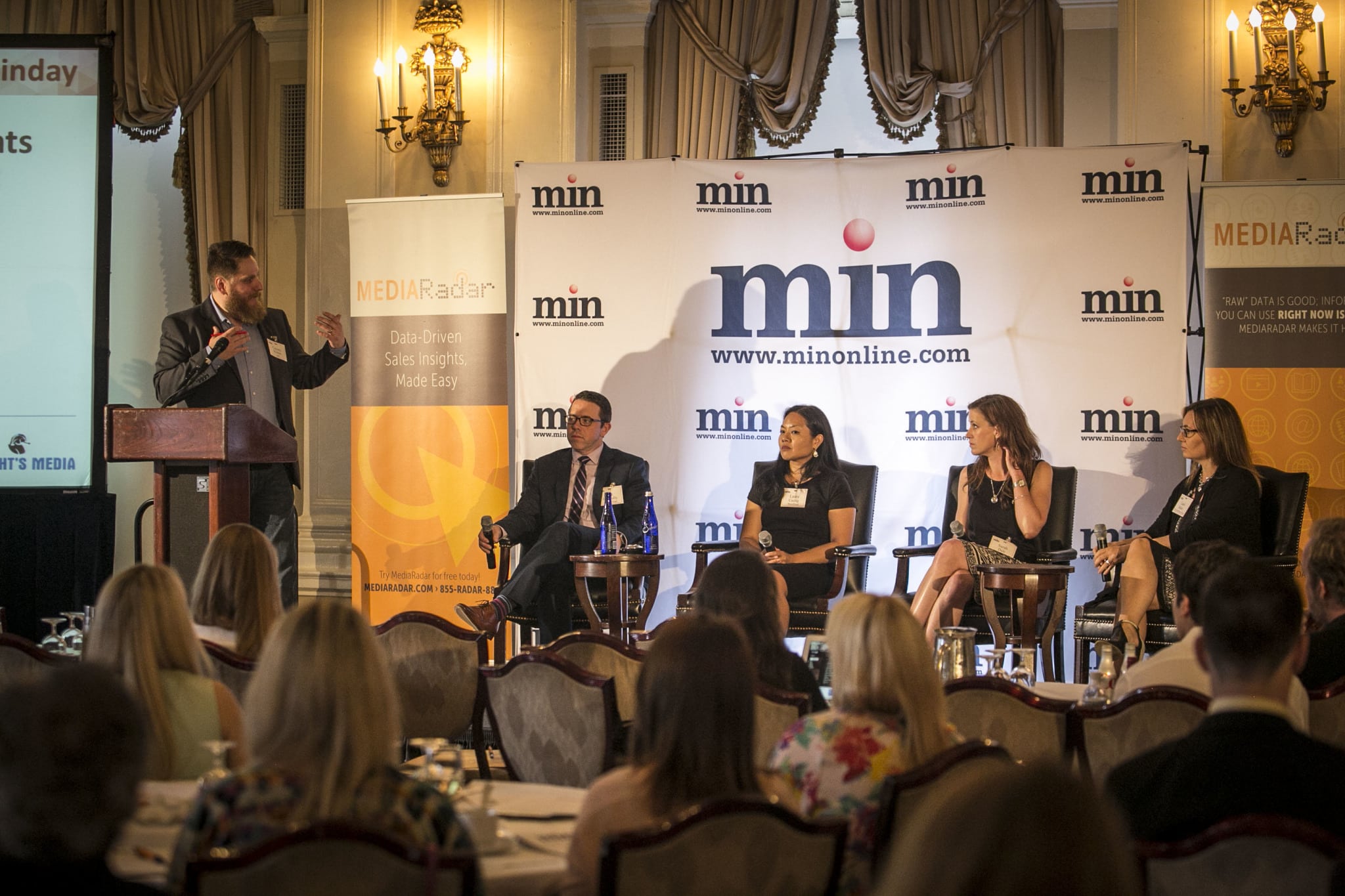 NEW YORK—The space magazines once had to themselves is being overrun with content from innumerable new players and platforms, but there are still ways to surface one brand over the rest.
While quality will always resonate, specificity and personalization are quickly becoming equally effective (and, some argue, more efficient) routes to that end. More than 100 publishers from all corners of the industry met to discuss the issue Tuesday at min Day.
"Clutter is happening—there's a ton of content out there, but a lot of it is crappy content," said Sarah Dale, vice president and head of digital and content for The Wall Street Journal. "But relevancy can solve this. Content needs to be valuable to the reader, and to do that, it has to find the right reader."
Design is one of the ways publishers can address that problem, argued Justin Kunkel, experience design director for andCulture.
While publishers are creating more templates and more options for their editors now—and are even willing to break their templates entirely in certain cases, building a story's format from scratch where appropriate—the fundamental way of thinking behind a lot of Web design still needs to evolve.
"Too often, especially in the early era [of Web publishing], every story is treated in the same way, devoid of context," he said. "Even though it's unlimited, you shouldn't be thinking of space online as this infinite resource—you should be thinking of it as a finite resource that requires the same amount of attention as print."
The way publishers are connecting with those audiences matters too.
With what's arguably the most iconic newsletter out there, Politico Playbook, the company's managing director, Cally Baute, made a compelling case for the power of the medium. It's an intimate personal touchpoint that shouldn't be taken for granted.
Time Inc.'s Callie Schweitzer echoed the sentiment—Time's daily news update, The Brief, gets a 40 percent open rate—and went even further, emphasizing the impact of segmenting those efforts. She cited Entertainment Weekly's Game of Thrones newsletter—with its 98 percent open rate—as an example of success.
"Inviting someone into your inbox is the new way of inviting them into your home," she said.
Similarly, video exists as a highly personalized experience for both Guitar World and Saveur. While each brand's respective models differ widely on a number of critical aspects—the cost of access; sponsorships; the level of in-house editorial involvement; length; and, of course, the content they cover—each share a focus on individual instruction. Whether it's Guitar World's chapter-by-chapter breakdown of a favorite song, or Saveur's "How to Peel a Head of Garlic in Less Than 10 Seconds," their videos are aimed squarely at utility for a single user.
Social media is another popular testing ground for publishers in the never-ending quest to find more of the right sets of eyeballs. Through data-driven tactics like interest targeting on Facebook or by simply using language that will resonate with a specific subset of your audience, there are ways of personalizing and packaging your messaging in a way that will find more readers.
Meet the Author
---