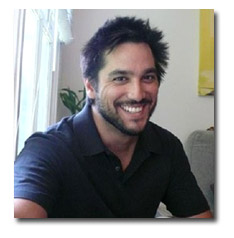 Glamour has fired its controversial "Man Needs a Date" blogger after the site was inundated with comments from outraged readers.
In a note posted on Glamour.com, the magazine explained its rationale for removing the blogger, Mike Cherico, from the site: "Our ultimate goal here is to open a productive conversation about men, sex, love and dating; clearly, that can't happen when the majority of readers would like to pulverize the blogger."
The latest swath of vitriol for the Los Angeles-based Cherico—a high school English teacher who had blogged as a sort of "serial-dater" for Glamour since 2007—seemed to stem from a post he wrote about a date, in which he says he left a woman who appeared to have a cold sore. The woman launched a blog to counter Cherico's version of the date, which was then linked to his post in the comments section.
Her 3,000-plus word post was eventually taken down, but not before the floodgates opened.
"It will be a truly disappointing decision if Mike still remains as a blogger," one of the 200-plus commenters wrote. "I truly and sincerely expected higher standards from this magazine."
"I realize that this punk is driving HUGE site hits, which equates to $$$, but at some point Conde Naste [sic] has to operate with integrity," wrote another. "At least I hope so."
Another summed up the call for Cherico's removal this way: "How can a magazine that promotes self-confidence and health in women keep this toxic person employed?"
The dust-up generated reaction overseas, where a British blogger wondered if Cherico is the "most hated blogger in the U.S.A."
For its part, Glamour says it will replace Cherico with a new blogger "soon."