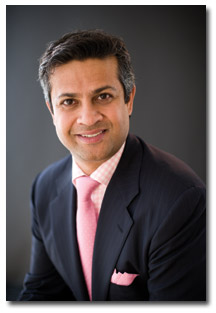 Glam Media has secured $10 million in financing from Mizuho Venture Capital, a subsidiary of Japan's Mizuho Bank, the online content network announced today. It's the company's fifth round of financing in as many years.
The financing will be used to fund Glam's expansion in the U.S. as well as in Japan and Germany, the company said. As part of the announcement, Glam said it also received an additional second round investment from Munich-based Hubert Burda Media for its Glam Germany venture.
"Glam Media has proven its new media model can fuel one of the fastest-growing online companies in these difficult economic times," Glam CEO and chairman Samir Arora [pictured] said in a statement.
Last month, Glam launched Tinker.com, a micro-blogging platform for users to find, follow, filter, create and share real-time conversations on events and news from online platforms like Twitter. In February, Glam acquired AdaptiveAds, a display ad targeting and optimization company.
Rated recently by comScore as one of the fastest-growing Web sites, Glam is said to have more than $100 million in private financing, including $85.6 million it secured last year. The principal backer in that financing round was Hubert Burda Media.