Give Print a Chance

Hype, not reality, is hurting the print business.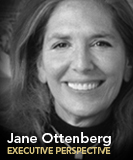 I love digital. I love videos. So much that we are changing our name from The Magazine Group to TMG.  We're performing all sorts of non-traditional media services for our clients. But I am sick of hearing that magazines are dead. The hype is what's killing magazines, not the reality—particularly when it comes to highly targeted magazines, which is what we do.  
Fact: This very week we were contacted by two Fortune 1000 companies that want to launch a magazine. And it happens all the time. Are these marketers out to lunch? Or are they smarter than the naysayers? They say they want to reach out to their customers with content in a way that doesn't work online. They want to be seen as thought leaders. They want a 24-hour coffee table top advertisement that reminds folks who they are. As far as I know, online content just doesn't do that—at least not yet. Maybe they know of the study I just learned of on C-Span by French psychologists concluding that people retain information in print a hell of a lot more than they retain it online. So, it seems our brains aren't programmed yet to say au revoir to print.
Not Just a Web Tease
FYI, we see today's magazines as Web teasers. But the 35 and over crowd still like to be sought out and drawn in with literate prose and knock out visuals. They like a tactile experience that is easily portable and that they are in control of.  And in our realm of branded content, magazines are reaching impassioned audiences that seek journalistically rich information that will help them in their business or personal life. Once engaged, they want to visit a related web site to watch videos galore, take polls, contribute comments, sign up for e-newsletters, and get super involved. It's a win-win for advertisers who surround audiences with their messages and get better results. You probably have heard that recent MPA research shows that the combinationbuy of magazine + magazine Web for advertisers is the strongest one-two punch in media.
And what about the thousands of associations whose mission is to educate their members constantly with useful content and be the go-to people in their industries. Killing an association magazine is one small step to shutting the door. Maybe the current product isn't good enough. Maybe the sales team isn't driving enough revenue or creating enough products and opportunities to entice sponsors. But giving up shouldn't be an option. A few months ago in a list serve an association executive lamented that they listened to the hype, went completely electronic with their magazine, and lost 20 percent of their members in one year.
And to the magazine-doomsday-folks, how's this: A few weeks ago, our client heard from the higher ups that they should kill their hospital magazine because—for no other reason than—well isn't print dying? The hospital research department conducted a study that showed that not only did 97 percent of people read her magazine, and 86 percent took actions as a result of reading the magazine, but 4 percent actually called to make appointments with doctors mentioned in the magazine. Our client's bosses listened and they continue to publish.
Another client is a well-known b-to-b media enterprise—magazine, major online presence, events, e-newsletters, Webinars—the works. Their magazine pages are down, and electronic sales are exploding. Instead of drastically cutting magazine costs, they invested in a high-end redesign. They also enlarged the magazine size, improved the paper, and increased the art budget. They know they wouldn't have an enterprise without their content rich magazine at the center.
Chin Up
Yes, ad pages and newsstand sales are plummeting. But could one iota of this be because of a challenging economy? Can we stop sagging our shoulders just a little and realize it's not the end?
When Walter Isaacson wrote in Time about the need for paid content it was a yippee moment. Journalistic content isn't dead. And neither are magazines. Let's get out of the collective bomb shelter and start fighting back. There are all kinds of good magazine stories out there.
There needs to be a movement called "Yes Magazines Can" or some other rah-rah borrow-from-Obama slogan. So, send me your ROI stories about how magazines still work. Let's present thousands of them and march on Ad Age, the Times, and all the end-of-the-world blogs.
And then let's sit back with a glass of wine and read the latest Vanity Fair.
Jane Ottenberg is president of The Magazine Group, a DC based custom media firm. She just launched magazineroistories.com for everyone in the magazine industry to contribute and use as a resource.
Meet the Author
---