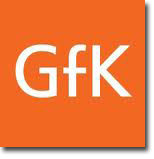 More than 40 percent of magazines surveyed saw concurrent print and digital audience growth in the fall of 2012, according to the most recent study by GfK MRI.
Of the 118 titles reported to have experienced print growth from the spring of this year, 78 of them, or 43 percent, also saw digital audience gains. On the digital-only side, 119 publications had their audiences rise, including 25 with previous digital audiences of less than 1,000.
Overall, average total print audience rose by 1.3 percent, while average total digital audience increased by 47.5 percent.
Six magazines-Handy, Street Rodder, Outside, Four Wheeler, Conde Nast Traveler and Diabetes Self-Management-reached benchmarks of double-digit print growth and triple-digit digital growth.
The correlation between print and digital growth is substantially stronger than the 43-percent figure suggests however.
While 40 of those publications with growth on the print side saw digital audiences stay flat or decline in the fall, only 11 were due to actual decreases in audience. The remaining three-quarters had no digital presence in the spring and continued that trend into the fall-essentially, a null set.
Discounting those without a digital presence, closer to 50 percent of all titles included in the survey saw concurrent print and digital growth.
ESPN The Magazine retained the largest digital audience (967,000), up 27 percent from the second quarter, while Official Xbox Magazine (277,000) vaulted into the top 10 on the strength of 739-percent growth. Other large movers in the top 10 were TV Guide (409,000, up 172 percent) and Discover (294,000, up 216 percent).
Despite an acquisition by Buzzmedia and a promise to focus more on the digital product, the largest print audience increase was seen by Spin (35.91 percent). Mother Earth News (25.68), Diabetic Cooking (18.40), Country Sampler (18.34) and Yankee (18.12) were the other top gainers. Conversely, Teen Vogue (-17.73), PC World (-14.49), Elle (-10.38), American Hunter (-10.03) and Esquire (-9.98) suffered the biggest drop-offs.
Straight percentage growth on the digital side is less revealing, given the novelty and initial scale of several of the programs, but Black Enterprise (2,200 percent), Handy (1,350) and Salt Water Sportsman (1,014) led the way.
Of those publications with a digital following of at least 20,000 to begin with, Official Xbox Magazine (739.39 percent), Scholastic Parent & Child (400.00) and Guideposts (286.96) posted the largest growth. The leaders in percentage growth for publications already bringing in audiences of 100,000 or more in the first quarter were TV Guide (172.67), Men's Fitness (125.00) and Food Network Magazine (79.73).
To stay updated on the latest FOLIO: news, become a Facebook fan and follow us on Twitter!