Atlanta-Based Get Married Media to Shutter Operations

Joins 18 other bridal titles shuttered in the first 3 quarters of 2011.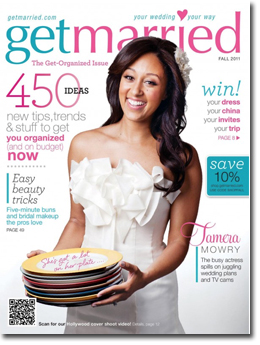 Get Married Media—the Atlanta, Georgia-based publisher of Get Married magazine and its companion website—will end operations on December 16, according to a prepared statement released by the company. The company did not immediately return a request for comment.
An increase in productivity and revenue during the last year was not enough to curb the company's woes, particularly in the area of print media, according to the company, which attributes its financial challenges to the economic downturn and the small scale of its operations and capitalization compared to its competitors.
The bridal category—along with the regional sector—suffered the most magazine closures during the first nine months of 2011, making up 18 of the 128 titles shuttered, according to a quarterly survey from Mediafinder.com.
Elsewhere in the category, Conde Nast's Brides magazine saw a 7.1 percent decrease in ad dollars and a 11.1 decline in ad pages in third quarter 2011 versus the same period 2010, according to MPA's Publishers Information Bureau numbers. Bridal Guide, published by RFP LLC, gained 1.8 percent in ad revenue while losing 3.3 percent in ad pages during that same period, while Martha Stewart Weddings gained 0.8 percent in ad revenue and lost 3 percent in ad pages.
Year-to-date numbers were largely up for all three titles, with Martha Stewart Weddings leading with a 15 percent revenue gain in 2011 versus 2010 and an 11 percent increase in ad pages in that same period. Brides lagged furthest behind, with a 4 percent year-to-date increase in ad revenue and a 0.9 percent decline in ad pages. Bridal Guide saw a 5 percent bump in ad revenue and a 1.5 percent increase in ad pages.
Meet the Author
---