Geoff Schiller

Chief Sales Officer, Hearst Magazines Digital Media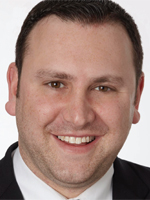 • Schiller fostered the largest one-month revenue growth for Hearst Digital Media and is up 100 percent when comparing September 2013 with 2012.
• Schiller and his team generated upwards of $1 million in new advertising business over the past year alone.
• Sales deals grew in size by an average of 18 percent per transaction year-over-year.
Meet the Author
---