Gawker Acquires Hispanic Media Company Guanabee

Founder tapped as Gawker's Head of International Business, Latin America.
Gawker Media, the online-only publisher that owns brands such as Jezebel, Gizmodo and, of course, Gawker, has taken a strategic move to expand its network into the Hispanic marketplace with the acquisition of Guanabee Media.
The deal gives Gawker all assets surrounding Guanabee.com, which includes the brand's Anyguey vertical, which focuses on sports, gadgets and women, and the Barbara vertical, which focuses on fashion, beauty and relationships for Latinas. With this acquisition Gawker Media will extend its properties to Spanish-speaking audiences worldwide—in January of next year, the company will also launch Gizmodo en Español.
Here, FOLIO: catches up with Daniel Mauser, (pictured) publisher and founder of Guanabee Media and Gawker Media's new head of International Business, Latin America. Though Mauser declined to share the financial terms of this acquisition, he did shed some light on what this move means for his brands and Gawker's Hispanic reach overall.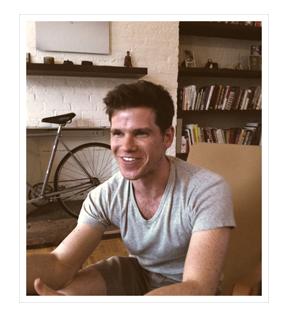 FOLIO: How did this acquisition come about?
Daniel Mauser: Guanabee has been a long-term partner of Gawker. In fact, when we created Guanabee it was inspired by Gawker. I've known Nick Denton, the founder of Gawker, for sometime now and back in the spring we started discussing Gawker's new plans and the evolution of the company, which included the development of their new discussion platform, Kinja. The platform puts an emphasis on empowering users and allowing them to create content and interact with editors in a closer way.
Nick said one of the things Gawker wanted to do was extend the platform all over the world, including Latin America. He also said he wanted to extend Gizmodo in Spanish because it's a huge market—there are 500 million Spanish speakers worldwide. He asked if I was interested in helping out with this endeavor and bringing on Guanabee as part of it. We at Guanabee have acquired the knowledge that will allow us to successfully attract Hispanics and Spanish speakers now that we are working at Gawker, particularly for Gizmodo en Español. Both Guanabee and Gawker attract a young 18-34 year old demographic. That's how the discussions happened and how the deal came about—it wasn't forced, it was a good fit so it happened naturally.
FOLIO: Can you discuss Guanabee's business model and what your online footprint looks like?
Mauser: Our reach is over 400,000 monthly uniques and about 85 percent of those are Hispanics within the U.S. Our initial model for Guanabee was to provide an alternative to the traditional Latino outlets that existed at the time. Our business model is supported by advertising, currently we're working with Macy's to reach young Hispanics. We work very closely with our advertisers—we're really partners in trying to figure out how to put the right message in front of our audience.
FOLIO: Going forward, what will we see from this venture with Gawker? Will Guanabee be largely independent?
Mauser: My position within the company will be to expand Gawker's properties into Spanish, starting with Gizmodo en Español. We're currently hiring staff and launching the site under the new Kinja platform and we'll be the first to launch with the new platform. We'll do it as a separate site and as an offering for sponsors looking to attract Spanish speakers.  Guanabee will be integrated with the Kinja platform in the beginning of 2013 as well. Guanabee will remain with the current writers that it has and follow the same tone. There is a possibility that we might extend it into Spanish as well but things are still up in the air. The focus right now is extending Gizmodo to Spanish speakers.
Within Gawker's properties, they've always shared stories that are relevant. In the past with Guanabee and other media partners there have been opportunities to share stories so I can see that continuing as well, as long as it's relevant for the audience and it's original. We're very excited to be part of this company—I've seen the work that Gawker has done so I know what it can do for Guanabee, and I know what we can do for them and our sponsors moving forward.
Stay updated on the latest FOLIO: news, follow us on Facebook & Twitter!
Meet the Author
---