Garden & Gun Boasts Largest Advertising Issue Ever

Oct./Nov. sees 160 percent YOY increase in ad pages.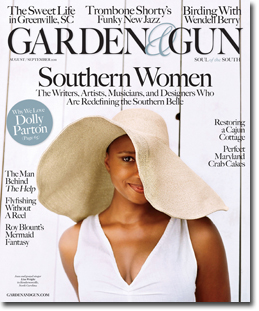 Garden & Gun has a long history, despite only launching in April 2007.
After a near death experience in January 2009 when previous publisher Evening Post Publishers Co. pulled out its five-year agreement with the magazine (and the departure of editor Sid Evans in July 2011), Garden & Gun is today touting its largest issue ever with ad pages up 160 percent year-over-year for the October/November issue.
Meanwhile, ad pages are up 160 percent. FOLIO: spoke with G & G publisher Barbara Bing about the success, and the strategies that increased ad spending both in print and online.
Bing says the ad push began by the installment of nine additional sellers to the Garden & Gun team: two staff were added in New York; two are in the Southwest; another two on the West Coast; and others in Chicago, Atlanta and Florida. The next order of business was to dispel a common misconception that G & G exists solely as a regional publication. Bing says, "We are represented in all 50 states, and we needed to be in front of [potential clients] to tell them that."
In addition to increasing the sales team, Garden & Gun also put a premium on creating more complete packages to offer to potential advertisers. Bing says advertising now offers, "Strong presence in the magazine, presence on the web, sponsorship for events so that they were front and center along with Garden & Gun; it also allowed them a visibility after the event online to further resonate their brand with our readers and our audience."
Engaging the audience with events offered to a smaller group is a big draw for advertisers, according to Bing. Often attended by an audience of only 50 to 60 readers, G & G hosted events across the country throughout the past year. Events include The Garden & Gun Chef's Roundtable presented by Le Creuset in Charleston (featuring five chefs, cocktails and fare); Bulleit Bourbon sponsored a tasting series, hosted by the Bulliet's Master of Whiskey (G & G also designed four ads in-house for the distiller); and a Southern Field Feast, which included Ferrari test drives and a 15 station sporting clays course. A Ferrari, valued at $160,000, was sold at the event.
"We went to the Vikings, the Sub Zeros, the Audis and the Land Rovers. We developed stronger programs, and took to the marketplace strategically," says Bing.
Former Garden & Gun executive editor David DiBenedetto replaced Evans in July. In May 2011, Garden & Gun won the National Magazine Award for general excellence in the food, travel and design.
Meet the Author
---