GAO to USPS: Your Business Model Is 'Not Viable'

A look at what the aggressive cost cutting means for magazine publishers.
The U.S. Government Accountability Office has added to the pile of dire assessments of the state of the United States Postal Service, recently characterizing its business model as "not viable" in a report. In the next decade, the USPS projects a $238 billion loss.
The report also shines an uncomfortable light on postal products that are not currently paying their way. Among them, the Periodicals class. Magazines and newspapers, says the GAO, have been given favorable rates, but have steadily lost money for the USPS for the past 13 fiscal years. Losses in 1997 were $74 million, ballooning to $438 million in 2008 and an amazing $642 million in 2009.
This loss is even more cringe-worthy when you consider that Periodicals top the list of money-losing market-dominant products, accounting for more than a third of the $1.7 billion in total losses for this group. Congressional action in this regard would need to address price cap requirements—adjusting the price cap/inflation ratio for Periodicals, for example, or creating a rate structure based on handling costs. "However," warns the GAO, "such a rate structure could disproportionately affect some small-circulation magazines."
One well-discussed proposal is to scale back delivery to a five-day schedule. Henry Donahue, CEO of Discover Media LLC, the publisher of Discover, says the proposal shouldn't have "any impact at all" on monthly magazines. "We're not anticipating making any changes," he says. "If it helps keep postal rates down then I'm for it."
However, publishers of weekly magazines would be affected if the proposal is approved. "You can't make many changes," says Steve Jacobs, fulfillment director at American Media Inc., which owns Star and National Enquirer. "Some might move their production schedules up, but by doing that you lose a day of news. The other option is, if you have the money, to invest in drop shipping. You could make up a day that way. I can't say that we'd be thrilled about eliminating the sixth day of delivery but in reality, that's a lot better than not having a Post Office at all."
Rate Hike Dilemma
With advertising dollars just now beginning a slow recovery, all publishers are dreading a rate hike from the USPS. "The impact of postal rate hikes on weekly magazines cannot be under-estimated," says Art Stupar, vice president of circulation at The Nation. "The cost to us has been hundreds of thousands of dollars, and at a time when print journalism is struggling to begin with, so we have followed the changes to the postal service closely—both in terms of its impact on our distribution and our bottom line. The two are linked—there were already major changes underway in distribution as a result of postal rate hikes, so [USPS' plan] just adds more complexity to an issue that has already been a top priority."
Jacobs says the USPS might consider enacting an exigent rate case, which could potentially up any rate increase to more than the rate of inflation. "The cost of living is running at best one or two percent, which is not nearly enough to close the deficit that the Postal Service is currently running at," he says. "I'm hearing that most classes of mail will be in the three to four percent increase range next year, but periodicals could be looking at anywhere from an eight to nine percent increase."
One potential bright spot, according to Jacobs, is talk of relaxing some regulations on periodical supplements, including taking away restrictions on the 25 percent non-advertising rule, allowing publishers to mail a 100 percent advertising supplement. "Nothing is definite yet," he says, "but that wouldn't be a bad thing."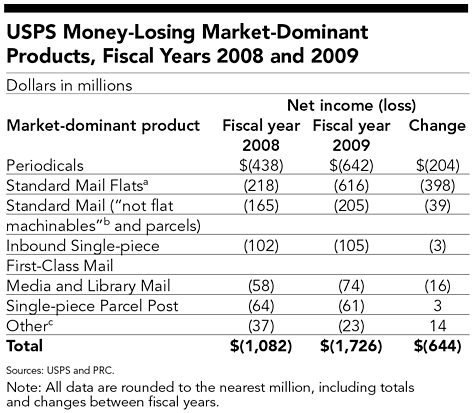 Meet the Author
---