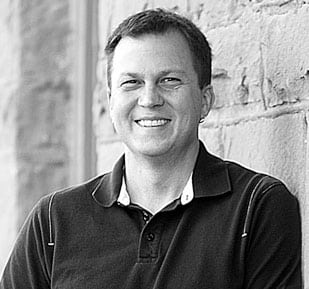 F+W chief digital officer Chad Phelps is resigning from the company, according to an internal memo from interim CEO James Ogle.
Phelps' decision to leave comes just weeks after CEO David Nussbaum stepped down to take a position as chief executive at America's Test Kitchen. During that time, the company also made two quick divestitures of its World Tea Media group and its HOW Design events.
According to the memo, Phelps' last day will be December 1, allowing the company time to find his replacement.
His departure will also trigger a reorg of the company's digital team "in several ways," says Ogle.
Phelps joined the company about eight years ago and instantly made a mark by overseeing a digital transformation that a led to a significant ecommerce operation.
Between 2008 and 2014 ecommerce revenues grew from $6 million to $60 million, and the company now has about 33 online stores that generate more than 100,000 transactions each month.
In the spring of 2014, F+W underwent a corporate rebranding and then sold a majority stake to Tinicum, a private investment firm.
Ogle's memo to employees:
Early last week Chad Phelps, Chief Digital Officer, tendered his resignation effective December 1st. Chad has been a driving force for F+W for eight years and he is ready for a new challenge. We thank him for his tremendous effort transforming a primarily print-focused media company to the ecommerce and content leader we are today.

Chad and I have had the pleasure of working together for nearly 15 years and I want to thank him personally for the innovation, drive, and passion he brings to his work. I hope you will join me in wishing him well in the next venture of his career. Chad will stay on through the next six weeks to allow for a smooth transition as we search for our next leader of the digital business.

While at F+W, Chad has also created a talented and results-driven team, second to none. The Digital Media team formerly centralized under Chad will be reorganized in several ways. Chad and I have spoken about this at length mindful of what's best for the business and least disruptive in the short term. There will be some 'moving parts' so I ask everyone associated with these changes to be flexible knowing the ultimate structure we end up with will be dependent on the final candidate we choose to fill our search. And that you continue to perform the important work you do without interruption as we head into the critical holiday shopping season.

Again, I appreciate Chad staying on for the next short while to ensure we stay the course with this important business. I am in Fort Collins this week and we will continue to talk through these changes; but if you have any questions don't hesitate to contact me. I would like to hear from you as your input will be valuable in setting our long term direction.

Thanks,
Jim