Future US Promotes Considine to President

Former COO becomes third president since 2009.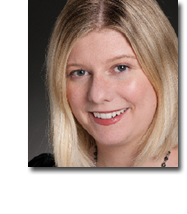 Future US announced today that it has promoted chief operating officer Rachelle Considine to president. Considine [pictured] had been COO since 2011, overseeing day-to-day operations. She's helped lead the U.S. division of the British media company into a digital and mobile-first strategy.
After struggling through print declines—Future has a portfolio of magazines that had a heavy newsstand-oriented revenue structure—the company now reports that digital advertising revenues at the U.S. group have long surpassed print, now representing 74 percent of total ad revenues, which is up from 64 percent last year.
Parent company Future plc says that losses for the Future US have declined and it is maintaining its outlook for profitability in the U.S. division's fiscal year 2013.
"Future's U.S. business has made great progress under Rachelle's leadership as chief operating officer during the past year," says Future plc CEO Mark Wood in a statement. "The title of president now better reflects the full breadth of Rachelle's responsibilities."
Considine started at Future US as vice president of sales and marketing in 2009, and was named COO in December 2011 immediately following the departure of then-president John Marcom. Marcom had been president for about two years after the departure of previous president Jonathon Simpson-Bint, who was with the company for 18 years.
Concurrently, Future US announced the appointment of Charlie Speight as vice president, general manager of digital. Speight, who will head up digital content marketing initiatives, was chief product officer at Federated Media Publishing.
Stay updated on the latest FOLIO: news, follow us on Facebook & Twitter!
Meet the Author
---