Future plc App Sales Pass $8 Million

Company says U.S. division "close" to profitable.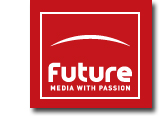 In its interim statement for its fiscal year ending September 30, Future plc is reporting continued growth in its app business. In the last year, since Apple launched Newsstand, the company has generated about $8 million in app sales, which is up from $5 million at its fiscal half-year.
In July 2011, the company announced it was moving to a "primarily digital business," and midway through its fiscal 2012, Future said digital advertising accounted for 44 percent of revenue—$15 million at the half, with a third of that in app sales.
The company's websites are reporting traffic gains as well, with visits up 50 percent, totaling 45 million uniques per month.
Also encouraging for the company is improved performance of its struggling U.S. division. "In the U.S. we continue to make strong progress and are close to returning to profitability," says the company in its interim statement.
Early this year, Future sold its music titles to NewBay Media for $3 million as part of the company's "recovery plan" for its U.S. group.
Meet the Author
---