Future PLC Aims to Trim More Print Costs

Digital revenues are up, but not quick enough for management.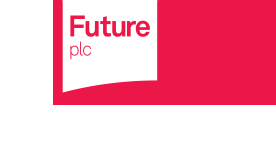 Enthusiast publisher Future PLC, with brands in the technology, gaming and music markets, released its fiscal third-quarter results today and digital revenues continue to climb.
The company's board and management, however, feel revenue, which was flat at about $116 million for the quarter, has been lagging. EBITDA is expected to be about $14.4 million for the year.
The gaming sector has not been pulling its weight and Future's cost-saving initiatives, which will focus on print, will be accelerated to free up another $3.8 million by the end of 2013.
"We are disappointed to miss our target for the full year and as a result we are bringing forward plans to reduce legacy print costs and improve operating margins in the period ahead," says Future's CEO Mark Wood.
Future has gradually been emphasizing the digital side of its operation—shedding non-core titles, shifting brands to digital-only and placing a big strategic bet on the mobile and tablet market.
Digital revenues were up 24 percent year-over-year, with advertising revenue up almost 60 percent for the period.
Tablet edition revenues are up 50 percent, says the company.
The company shed 46 percent of its debt, now standing at about $14 million, due mostly to the sale of its UK rock titles in April.
Its U.S. division, which has been losing money, is expected to turn profitable by the end of the year.
Meet the Author
---