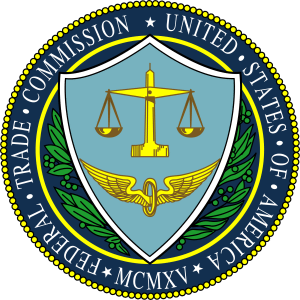 Last week, the U.S. Federal Trade Commission (FTC) issued a statement clarifying its policy on native advertising, particularly those advertisements it defines as "deceptively formatted" to mislead consumers.
Publishers have increasingly come to rely on native advertising—that is, advertisements designed to look and feel similar to a platform's editorial content—as a source of revenue as audiences continue to adopt ad-blocking and other behaviors aimed at achieving an ad-limited experience.
"People browsing the web, using social media, or watching videos have a right to know if they're seeing editorial content or an ad," said Jessica Rich, director of the FTC's Bureau of Consumer Protection, in a statement.
Arguing that—like any other form of advertising—native advertisements should be identifiable as such to consumers, the FTC laid out the elements it said determine whether an ad is being "materially misleading" about its commercial nature, primarily by citing previous applicable policy decisions in other forms of media.
Advertisements that appear in a "news format" or that "otherwise misrepresent their source or nature," specifically, those lacking a clear and readily noticeable "ADVERTISEMENT" disclosure label, can be easily seen as deceptive and in violation of FTC policy, the statement said.
The statement references one recent case in which the FTC found a native advertising format in which consumers accessed "fake news websites" by clicking on ads "presented as attention-getting news headlines" to be deceptive despite the presence of a small-print "Advertorial" label.
Not just labeling and disclosures, but delivery method, target audience and overall appearance are all factors that can determine whether or not an advertisement is deceptive, the FTC said.
The second discouraged form of advertising described in the FTC statement involves the solicitation of consumers in order to sell goods or services without clearly disclosing the purpose. While this does not appear directly related to native advertising, the FTC does go on to describe how such a policy applies to e-mail marketing.
Finally, the FTC statement warned that all paid endorsements must be accompanied by a clear disclosure of the connection between the endorser and the seller of the product or service.
"If the source of advertising is clear, consumers can make informed decisions about whether to interact with the advertising and the weight to give the information conveyed in the ad," the FTC statement said.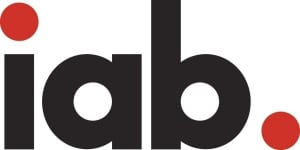 In response to the announcement, the Interactive Advertising Bureau (IAB) released its own statement, praising the FTC's overall effort to provide industry guidance but questioning the ambiguity of the policy, citing concerns that it could run against long-standing advertising conventions and violate constitutional provisions protecting commercial speech.
"While guidance serves great benefit to the industry, it must also be technically feasible, creatively relevant, and not stifle innovation," said Brad Weltman, IAB's VP of public policy. "To that end, we have reservations about some elements of the Commision's Guidance. In particular, the section on 'clarity of meaning' in native advertising disclosures is overly prescriptive, especially absent any compelling evidence to justify some terms over others."
Accompanying the policy statement, the FTC released a guide designed to help businesses comply with its native advertising policy. One interesting note in the "Clarity of Meaning" subsection reveals that the FTC discourages publishers from using terms such as "promoted" or "promoted stories," saying their meanings are ambiguous.
"We take the Commission's final note to be a sign that enforcement in the native advertising space is not far behind this announcement," Weltman continued.
The IAB said its Native Advertising Task Force will convene with its Public Policy Council on January 5 to discuss the FTC announcement and provide formal comments.