FT Continues Strong Digital Growth in Q3 Earnings

Digital readers more than half of total.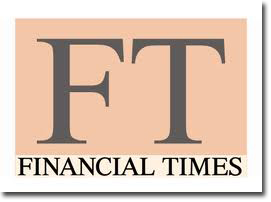 The Financial Times has more digital subscribers than print and that gap is only growing.
Digital subscriptions increased again in Q3–up 17 percent since January and 26 percent year-over-year–and now account for 313,000 of the 600,000-plus combined subscribers, according to FT ownership group Pearson who released its nine-month interim management statement on Monday. FT reaches an audience of close to 2.1 million daily.
The publisher first announced digital subscriptions had surpassed print at the halfway mark of this year. At that point, "over 300,000" readers were paying for digital content.
Despite the good news on the subscriber front, Pearson issued harsh commentary on the state of its advertising business for the second-consecutive quarter, saying prospects "remain[] weak and short-term." The statement did note that its advertising market share had increased however.
Today's news comes weeks after The Economist–in which the FT Group holds a controlling stake–became one of the first magazine publishers to guarantee a rate base of digital-only subscribers. Set at 50,000, the move was heralded as a way to attract advertisers through transparency in a notoriously hazy digital arena.
"We know that the agency community has been asking for it," vice president of advertising for The Economist David Kaye told FOLIO: in September. "They're frustrated with digital being lumped in with print."
While embracing its digital numbers, there are no indications FT will adopt a digital similar rate base guarantee for its own publications.
Sales were up 7 percent in the quarter for FT Group, and 5 percent for Pearson, overall.
Pearson also issued a concurrent announcement that it has agreed with German media conglomerate Bertelsmann to combine their respective publishing houses, Penguin and Random House, in an effort to take on the digital market.
To stay updated on the latest FOLIO: news, become a Facebook fan and follow us on Twitter!
Meet the Author
---