Fresh Start

How five former CurtCo execs applied what they learned into five new companies.
It's something playing out over and over again in the publishing industry today: former executives of existing publishers leaving to start new companies. Sometimes, it's not amicable (such as Cygnus Business Media suing Impact Business Media, a startup by a former employee, alleging theft of intellectual property). Other times, it is. As the industry changes, often these startups result in smaller but healthier business models. 
Here, FOLIO: profiles five former CurtCo Media executives who each launched their own company (just miles from each other). Each one talks about how they applied the skillsets and best practices they learned at CurtCo to launching a new business. While they've taken different approaches and have differing opinions on key products and the value of digital, they all come back to two core tenets: market selection and cost management.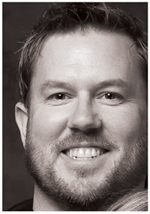 Todd Klawin
CEO, Publisher
Moon Tide Media
Todd Klawin served as southwest regional sales executive for CurtCo's Home Office Computing and Small Business Computing. In 1999, he left to join a founding team to start a venture-funded e-mail marketing company called Radical Mail, which was later sold to Silverpop Systems. And while Klawin stayed on to handle business development with Silverpop, he knew he wanted to return to publishing.
"More than anything, I'm an entrepreneur," he says. "I understood publishing and believed it was a model that allowed me to start another business that didn't require huge outside investment and would enable me to maintain control of the business."
Klawin saw an opportunity for a micro-regional network of lifestyle magazines. "The goal with the magazines and the Web site is to create a community-driven media experience that is hyper-local in its approach but still world class in its quality," he adds.
Klawin raised $100,000 from a former business associate who he brought in as an equity partner and created Moon Tide Media. Toward the end of 2006, Klawin launched his first magazine, Luxury Life & Style.
While Klawin's original plan to create a series of regionally distributed luxury titles for the local market was profitable, in the middle of 2009 Moon Tide decided to reposition away from the "lux" approach. Today, Moon Tide publishes two magazines—one called South Bay Magazine, the other called West Side Magazine, which serves communities including Malibu, Brentwood, Santa Monica, Pacific Palisades, Beverly Hills and Bel Air.
The magazines are controlled circulation, with the bulk mailed to the most affluent homes in the area based on home value. Subscriptions and newsstand copies are available but are not a core part of the plan, says Klawin. Distribution is about 18,000 copies per issue for each edition.
Klawin expects to launch another two to three micro regional editions of the magazines in the Los Angeles area in the next 12 months. "We're doing well, we've stayed profitable and we're focused on an extremely lean cost structure," he adds. "A lot of people who get into the publishing business bring a little too much ego into it. For these businesses to work—and they can as well as ever—you need to be ruthlessly focused on containing costs."
Cost control cuts both ways, Klawin adds. "On one hand we've focused on maintaining profitability but as an operator, there's always an opportunity to spend more money and to grow too quickly. This past year, there's been substantial headwinds in our business. We anticipated having four magazines by now."
Klawin has very specific criteria for evaluating potential launches. "The markets we want to serve have four things in common: an inherent sense of community or place; an existing and vibrant set of businesses that want to talk to residents; an inherently affluent community; and finally, we want to enter into markets that are not being served by world class print and online media," he says. "There are a lot of fantastic city-wide magazines serving Los Angeles but that doesn't always make the best sense for companies doing 95 percent of their business in the micro region."
Product Mix: E-Commerce Opportunity
While the magazines remain the core product, Moon Tide is developing a series of community-driven Web sites. "Right now it's a repurposing of content in the magazines but that's not enough so we'll have a number of blogs in each community and we're launching some compelling e-commerce solutions as well," says Klawin. "Local directory-based models are where we see revenue as opposed to display advertising."
A strong online presence can help compete against pure-play companies trying to tap local markets, according to Klawin.
"A lot of pure-play online companies and big media companies are trying to figure out a way to provide solutions to the online 'micro market,'" he says. "In my experience, working with these local businesses, they are still doing a huge amount of learning about online. To tell them anything about online, it needs to come from a trusted source."
Moon Tide also offers a custom publishing business. "That opportunity presented itself organically," says Klawin. "We didn't launch with a custom publishing offering but learned we had the in-house resources to provide it." Today, that includes custom magazines for the Trump National Golf Club and Shade Hotel.
Seventy-five percent of the overall revenue mix comes from print, with another 15 percent from custom and 10 percent from online. Klawin says he expects Moon Tide to generate more than $2 million in total revenue in 2010.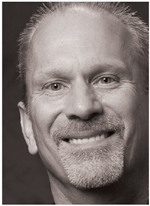 Terry Carroll
CEO, Publisher
Style Media Group
 
Terry Carroll joined Bill Curtis in 1994, working as West Coast sales manager for Home Theater. In 1997, he became publisher of Home Theater, which was sold in 1998 to Petersen/Emap. Shortly after, Carroll rejoined Curtis as vice president and group publisher for CurtCo's computing magazines. In 2001, after CurtCo was purchased by Freedom Communications and sold some of the computing magazines, Carroll began consulting and started his first independent publication, DVD Etc.
A second magazine launch followed with HVD Etc. but Carroll's first efforts as an independent publisher offered some hard lessons. "I'd have to say we were under-funded," he says.
Carroll sold out to his business partner in 2003. With his wife Wendy Sipple, Carroll moved to Folsom, California and launched Style-Folsom El Dorado Hills (Sipple is COO). "People know of Folsom from the Johnny Cash song but it's a nice place," says Carroll. "It was voted by Money as the 30th best place to live in the U.S."
The goal was to launch a local product with editorial integrity. "That can be hard in a small market, where there are lots of expectations for pay-and-play," says Carroll. Style-Folsom El Dorado Hills started with 10,000 copies, placed in driveways and a few newsstand racks. "We called it 'controlled complimentary distribution,'" he adds.
The startup has evolved into Style Media Group, which publishes more than 2 million copies per year, with three style magazines (Style-Folsom El Dorado Hills, Style-Roseville Granite Bay Rocklin and Style-El Dorado County Foothills) focused on the outskirts of Sacramento as well as wedding magazine Real Weddings and a series of direct mail coupon books. Real Weddings publishes twice per year with newsstand distribution of about 40,00 copies.
"At the time we launched, people were used to one of the big regional magazines like Sacramento," says Carroll. "That's a good magazine but our readers don't live in 'Sacramento,' they live in Folsom and Roseville and Granite Bay. We delivered product to where they live, eat, drink and shop. Part of our business plan is saturation—to provide a product you can't miss in Folsom."
In Folsom, which is an area with approximately 33,000 single-family homes, Style Media puts out 20,000 copies. In Roseville and Granite Bay, the publisher puts out 25,000 copies per month and another 15,000 in El Dorado Foothills. "That's 60,000 copies in a market of several hundred thousand people," says Carroll. "To put that in perspective, Sacramento has a circulation of about 32,000 copies in a market of two million people. It's a number's game—the more copies, the more people see it and the more these businesses are in front of them."
Currently, Style Media offers free subscriptions to its digital editions but is considering a paid model for the future. The company made a big investment last year in online. "This is a revenue positive model for us," Carroll says. Style Media is launching new online products with Two Clicks to Save and the Style Savings Guide. "We're keeping it simple. The biggest problem with online coupons is saying, 'Here's some coupons but we want to know everything about you first.'"
Style Media also offers custom publishing. "We're somewhat picky about the projects we take on and one of the areas that's a perfect fit is the local chamber of commerce," says Carroll. "We do a number of publications for them and we can offer back-end services as well. We spend three quarters of a million dollars on printing each year and they can ride off our printing."
Today, Style Media generates between $2 million and $5 million in total revenue. "Anybody getting into this now has to be multi-platform," says Carroll. "If you think you can make it on print alone, it's tough. If the only way you can compete is by cost and price breaks, you don't belong in the market. You need to offer value."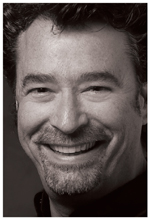 Mark Mendelsohn
President, Publisher
Home Entertainment, Luxury CE
Mark Mendelsohn started as a sales rep with CurtCo in 1995. In 2002, he took over as vice president and publisher of Robb Report Home Entertainment. By the end of 2007, he acquired the magazine from CurtCo.
The transition from executive to owner was difficult. "I went from a big company that handled everything to a small company where I had to handle everything," says Mendelsohn.
The circulation of the magazine was stable and at the time Mendelsohn took it over, it had hit a sweet spot of about 35,000. Mendelsohn tapped a circulation consultant and newsstand consultant he worked with in the past and retained many of the contributors and freelancers for Home Entertainment. "The magazine doesn't have a huge staff and everybody is pretty much freelance," he says. "One of the good things about running my own publishing business was I could set it up that way without having a bunch of people on salary."
Expanding into B-to-B, Marketing Services
In 2009, Mendelsohn launched bi-monthly trade magazine Luxury CE (and Web site LuxuryCE.com), which targets professionals in the consumer electronics market. "Home Entertainment is tracking about 80,000 uniques online and doing well. Luxury CE is a trade magazine and requires specialized content," says Mendelsohn. "The challenge is, how do you generate content and be different from everybody else?"
In addition to the magazine, Mendelsohn has launched a custom publishing arm and a series of search engine optimization and search engine marketing services where he connects experts in those categories with clients. 
"People are looking for new ways to market. Some people want to leverage our brand and we offer it through a licensing agreement," says Mendelsohn. "With others, we're helping them build custom publications."
Online advertising has grown significantly in the last two years (Mendelsohn says it's about 20 percent of overall revenue). Total revenue is between $1 million and $5 million, according to Mendelsohn.
In 2010, Mendelsohn is planning to launch a Web-only magazine for the consumer side as well as developing a series of online directories. "I think consumers in the CE space will like that," he says. "There are challenges in the market. Being a small business owner, I can relate to the trade side. The key is to keep your eye on the selling. Revenue solves all."
Arthur Coldwells
President, Publisher
Coram Publishing
Arthur Coldwells started with CurtCo in early 1995 in the corporate video department. By the time "CurtCo III" started in early 2000, he was senior vice president of multimedia and technology.
But as a long-time motorcycle enthusiast, Coldwells saw an opportunity for CurtCo. "The baby boomer revolution really focused on motorcycles—the average age is 48 years old with household income of $80,000," he says. "Clearly, there was room in the market for an upscale magazine aimed at affluent motorcyclists. In 2003, Bill Curtis said, 'Why don't you do it?' I didn't know anything about magazines, I was the multimedia guy. But he said not to worry about that. It was my dream shot."
Robb Report Motorcycling started as a special section in The Robb Report in 2003. In 2004, it spun off as a quarterly standalone, moving up to five issues in 2005 and six in 2006. "This was a coffee table-quality magazine," says Coldwells. "It had the best production values with great edit without being too technical."
The magazine quickly grew to 20,000 subscribers but CurtCo didn't see a fit with the brand anymore. "We were more broad appeal," says Coldwells.  "It got to the point where I had wanted to own this for a long time and Bill agreed to sell it."
Coldwells acquired the magazine in September 2008. "I'm looking for investors now—once the recession is over, this magazine will have huge potential," he says. "Everything is going fantastic except ad revenue—everybody has the same problem."
Today, overall readership is 50,000, with Ultimate Motorcycling distributed to select dealers as well. Taking the magazine over was a steep learning curve. "I'd certainly been running the sales side of it but I'd never been involved in production or circulation before," says Coldwells, who got assistance from former colleague Mark Mendelsohn, who helped him hire newsstand and circulation consultants.
Focus on Print
While Coldwell's multi-media background would suggest an aggressive digital strategy, he is focused primarily on the print product.
"The problem with online is, the publishing business model is not a strong one," he says. "That's not to say if you have a lot of traffic, you won't generate plenty of money. But for a traditional magazine to make money online, you need a lot of resources. Something like 90 percent of the traffic on our site comes from Google and  people don't tend to bookmark our site. We try to update it as much as possible but you need a dedicated staff to make it work."
Print ad revenue accounts for about 80 percent of Ultimate Motorcycling's revenue (the company generates about $1 million overall). "Everybody talks about how print is dead and I certainly think some aspects of print are dying—I wouldn't want to be in any kind of news publication or something that's time sensitive like classified advertising," says Coldwells. "Where magazines can succeed is the high quality arena that differentiates the magazine from the Internet. Ads in our magazine are as highly regarded as the content. Online, everyone has a banner ad. Tell me any banner you saw today. I bet you couldn't."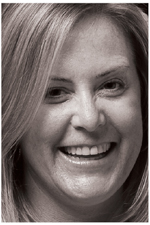 Carla Blanco
CEO, Publisher
3Digit Media LLC
While many of her fellow CurtCo execs-turned entrepreneurs started in sales, Carla Blanco came out of circulation. "I was hired in 1997 to launch Co. Magazine, which was going to compete against Inc. and Small Business Computing," she says. "Shortly after we acquired Small Business Computing and folded Co. into that."
After running several of the computing titles, Blanco left CurtCo in 2000 and launched a circulation service called Blanco Circ. Then in 2003, she teamed with former Elle and Seventeen marketer Lynne Andujar to launch an independent media venture—3Digit Media. 
In 2004, Blanco and Andujar launched  805 Magazine (serving the 805 area code of Los Angeles) with a July/August issue.
"I knew I always wanted my own publishing company and there really wasn't anything in my backyard here," says Blanco. "We first built a business plan to see what it was going to cost and how much we needed before we had a revenue stream. That's the problem with a lot of startups, they put something out there without thinking about the costs. We had to think about the circulation model—should it be paid or unpaid—and ultimately we chose controlled consumer circ to keep costs down. We didn't have the capital for subscriptions and if we set a page rate too high, advertisers wouldn't be able to afford it."
Both Blanco and Andujar sold ads for the first issue, door-to-door and strip mall-to-strip mall. We divided the responsibilities," says Blanco. "We both sold ads, and I handled everything from finding distributors and drivers to handling the Post Office. We wore a lot of the same hats. Today,  Lynne oversees editorial, freelance and photography while I deal with sales and the back-end."
Several thousand copies are sent to high-value homes and high-end hotels. "We're audited by ABC to fend off other magazines who may come into the market and say they're 'x circ,'" says Blanco. "It's a good sales tool, it's legitimized us in the community and it's helped us land some national business."
In 2008, 3Digit Media launched its first extension with 805 Weddings. "It sold well on the newsstand and we made money on it," says Blanco. However, 3Digit Media has decided not to publish the special wedding title again until the economy recovers. In 2010, 3Digit Media will be a sponsor of Stage 8 of the Amgen Tour of California, a U.S. version of the Tour de France. "This is a big sponsorship opportunity for us that starts and ends in the 805," adds Blanco.
While she won't share specifics, Blanco says revenue is down. "We've been able to adapt to that," she adds. "We've never overspent. I learned a lot from Bill Curtis on how to run a company and manage money. We'll come out of this, definitely."
Publishers have to accept a new reality, according to Blanco. "It's hard to have visibility in publishing these days," she adds. "The days of annual contracts are gone. It could be three to six months but it's often month-to-month. But the key to our success has been cost management—we never overspent anywhere."
Meet the Author
---