French-Language More Set to Launch in Canada

Meredith Corp. looking to expand its North American readership.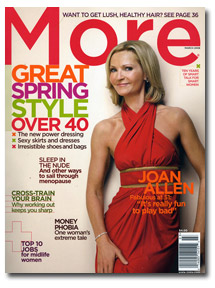 Meredith Corp today announced a multi-year licensing agreement to publish a French-language version of More magazine for distribution in Canada.
According to the terms of the deal with Transcontinental Inc.—Canada's fourth-largest media company—Canada's first French edition of More, and its accompanying Web site, will launch this fall. Transcontinental also licensed an English-language Canadian edition of More which launched in spring 2007.
According to Francine Tremblay, Transcontinental Media's senior vice president of consumer magazines, "More magazine speaks to a unique niche, and it's obvious to us that that niche exists among French-speaking women as well."
Meet the Author
---