Freelance Writers Unions Stage Boycott of Transcontinental Media

Groups protest publisher/printer's new writers' contract.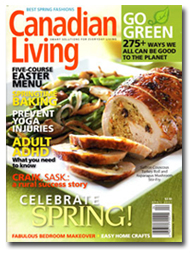 A number of Canadian writers' groups have called upon their member-writers to not write for any publication owned by Canada's Transcontinental Media. The groups—including the Professional Writers Association of Canada and the Canadian Writers Group—argue that Transcontinental's new contract for freelance contributors looks to control unlimited rights to writers' work without paying them any additional compensation.
According to the Professional Writers Association of Canada, Transcontinental began circulating the new contract, called the "Master Author Agreement," this summer. According to PWAC, the contract reads, in part: "The ongoing non-exclusive right to do in respect of the Work any other act that is subject to copyright protection under the Canadian Copyright Act (including, without limitation, the right to produce and reproduce, translate, develop ancillary products, perform in public, adapt and communicate the Work, in any form or medium) as well as to authorize others to do so on behalf of or in association with the Publisher."
In addition to printing magazines for other publishers, Transcontinental owns and publishes many of its own magazines in Canada, including Elle Canada and Canadian Living.
PWAC, in a statement, said the contract is "muddying the copyright waters" by asking for unlimited rights to a writer's work but, in exchange, "paying what it's been paying for decades for basic first publication rights." It also said the contract does not address payment terms, kill fees, provisions for libel suits or "other important issues."
When contacted by FOLIO:, a Transcontinental spokesperson declined to comment.
According to a report on MastheadOnline.com, Pierre Marcoux, Transcontinental Media's senior vice president of the business and consumer solutions group, said questions over copyright issues were the result of a misunderstanding, and that the company is looking for exclusive rights only for the magazine brand a story is written for. "We can use the article for print, the Web, mobile but only under the brand," he said.
PWAC said it intends, along with the other boycotting writers groups, to organize a multi-platform campaign to inform Transcontinental's advertisers about the new contract, launch a  national petition and to lobby Canada's federal ministries.
Earlier this year, Transcontinental Media's parent company instituted what it called "rationalization measures" which resulted in the elimination of 1,500 jobs, as well as other cost-cutting initiatives at its offices in Canada, the U.S. and Mexico.
Meet the Author
---