Frank Cutitta

General Manager | IDG Connect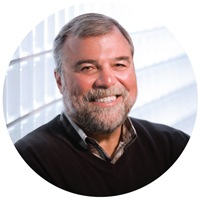 "Lead gen" is the promised land for many publishers but thanks to Frank Cutitta, IDG Connect, the b-to-b giant's centralized database and resource library, is making it a reality.
IDG Connect has about 6 million contacts in it, including about 2 million opt-in, e-mailable names (and growing). The database has contributed to 100 percent business growth to the company and its booming lead generation business over the past three years.
IDG built its database two years ago in-house from scratch, leveraging a home-grown database from Computerworld. "It's given us a significant advantage and a safety net at a time when there's attrition in other areas," Cutitta says. "Lead generation is important now—people don't say, 'I'm sorry, we've got enough leads and we're cutting back this month."
IDG prices its leads from $50 per head up to more than $1,000 for the most comprehensive. "IDG is a painfully decentralized organization," says Cutitta. "Anytime you're consolidating something as powerful as data, it's not for the faint of heart. The advantage is that each name is hinged on a strong affinity with one of our brands. We position ourselves away from name-harvesting companies with no affinity."
IDG Connect is also aggressively monetizing its international list. "Many thought that was just a home for broken toys but we've leveraged those as even more expensive names," he says. "When I got here it was, 'what do we do with these international names give them away?' Now they are higher priced than domestic."
Cutitta sees social networks as the content asset of the future. "Everybody pays lip service to having one but our job is to find out how you can optimize the content which in this case is the 'conversation,'" he adds. "In the new world of USER generated peer-to-peer content, a database division with 2 million socially engaged subscribers can suddenly be the largest 'content producer' in the company without even publishing an article on lead generation and optimization tools."
VITAL STATS: IDG charges $50 to $1,000+ for its leads.
Meet the Author
---