Frank Cutitta Leaves IDG Connect

Former GM steps down to restart consulting group.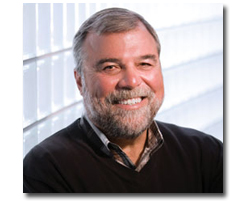 Frank Cutitta, former general manager of IDG Connect—the tech media company's database marketing and lead-gen division—has left to restart his consulting group: Center for Global Branding.
Cutitta, who left IDG mid-January, oversaw the development and marketing of IDG's database services, which were leveraged internally to promote and grow IDG products, and, importantly, were outsourced to the company's advertisers to meet a growing demand for performance-based marketing.
His efforts there, and those of his team, have received attention in the publishing trade press for the aggressive database and content marketing strategies the group developed and pursued.
Cutitta [pictured] was reluctant to describe why he left, noting that in the midst of a reorganization, the decision behind his departure was a mutual one.  An IDG spokesperson would only confirm he left and that his responsibilities have been assumed by IDG Connect's CEO John O'Malley.
In the meantime, Cutitta's firm will be offering similar database and content marketing services, but to a wider—and global—variety of markets. "There's an opportunity to extend what I've been doing into other verticals. I'm excited to preach that gospel and expand it into other industries and act on it in a more global fashion," he said.
Going forward, Cutitta said he'll continue to have a relationship with IDG Connect. "The important thing is I still have access to the things they're doing there and they have access to me."
Meet the Author
---