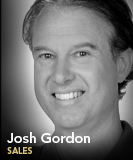 Rupert Murdoch recently announced a plan where his newspaper Web sites would start charging for access to content. In the same week, at the FIPP World Magazine conference in London, Conde Nast International Chairman, and Jonathan Newhouse echoed the call for paid content.
Lunacy. What is putting magazines and especially newspapers out of business is not a failure to charge for content but a failure to sell advertising.
The day a local newspaper starts charging for local news is the day the media they compete with—local TV stations, radio stations, and local Web sites—jump in and steal what ad revenue they have left. 
Here are four suggestions for changing this:
1. Embrace Search, Don't Blame it for Your Problems
Online, search engine optimization (SEO) will eventually trump the advantage of having print in a market.
Local newspapers lost the battle for online advertising between 2005 and 2006. That is the year, as documented by the Borrell Associates study on local advertising, when local newspaper's share of the local online advertising dropped from 43 percent to 36 percent, while being surpassed by local "pure play" media (local online-only media), whose share rose to 38 percent.
The online "pure plays" beat the newspapers by loving search more. Without a print vehicle to connect with readers, "pure plays" had to do maximize their search engine optimization (SEO) efforts.
Instead of blaming search (Google) for their demise, newspapers should embrace it. A media organization that has a print property AND embraces SEO would crush all competitors!
2. Stop Thinking of Content as a Destination, it is an Instigator
Many newspaper Web sites present content with a "If they build it they will come" mentality. Advertisers want a reaction to their ads; a click, a registration, a social media interaction etc. Good content can instigate all of these reactions but will do it much more effectively if is structured into a Web site.
I saw a local newspaper Web site present the weather. Good content. But in the same market, a local TV station took the same content and built an e-mail alert that notified commuters of weather conditions during drive times. The alert attracted a desirable demographic audience and sold lots of ads.
3. Research Beyond Blurbism
An insightful piece on CNET by Greg Sandoval quotes Forbes publisher Jim Spanfeller arguing that Google harms publishers when the descriptive blurbs Google publishes satisfy the information need of the people.
But one thing that has not changed is that advertisers ultimately want the attention of engaged readers/visitors, not tire kickers. The case could be made that the Google skimmers, who do not click deeper on a story, do not represent "engaged" readers. The ones who click for more information and go to the publisher's Web sites probably do. This could be easily researched and brought into sales calls.
4. Rethink Digital Delivery
Every print publisher needs to rethink their digital delivery options. When content competes for online audiences, the volume and quality of content wins.
The Silicon Alley Insider reports that the New York Times could cut its circulation costs in half by buying all of their 830,000 long term print subscribers a $359 Kindle. Digital magazines can dramatically reduce the cost of magazine digital delivery and there are business models emerging where ads will sell well into them.    
Digital-only magazines, like Monkey in the U.K. and VIV in the U.S. are profitable and ad supported. They are not digital replicas of print magazines, designed largely for the convenience of print readers to store and search their print editions digitally. They are designed to compete online for an audience and fight for ad dollars.
The sorry state of newspapers is the story of opportunity lost. Why can't newspapers play the SEO game and use their content to instigate response?
Newspapers can. They can embrace SEO, they can rethink digital delivery, they can redesign their Web sites to provoke reaction.
But they can't do that if they embrace paid content. That's suicide.
Josh Gordon is president of SmarterMediaSales.com, a training and consulting company that helps publishers grow their online business. Gordon also publishes a blog at AdSalesBlog.com.