Four Considerations for Your New Marketing Services Operation

How not to trip up while you follow the money.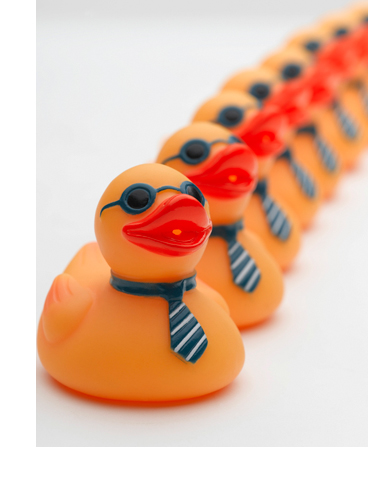 In an attempt to recapture marketing dollars lost to customer content marketing initiatives, many publishers have pulled the trigger on launching their own internal marketing services operations. This "go where the money is" mentality is both strategic and logical, but once up and running most soon witness the plethora of challenges occupying this arena. To run a successful marketing services business, publishers require more than personnel and publishing know-how; several other factors play a critical role in this business.
1. Learn Your Areas of Proven Capability
The term "marketing services" is almost comically broad in that it encompasses nearly anything related to client communications and sales facilitation. This requires publishers to take the obvious-yet-critical step of establishing a lineup of offerings before going to market. Young marketing service operations must realize, however, that this is a more comprehensive process than merely duplicating an organization's traditional publishing capabilities.
Publishers must first jettison the preconceived notion that workflow processes for publishing owned media are comparable to those for producing client media. Without this mindset, publishers may fall victim to under-pricing projects, over-working staff, missing critical deadlines and producing mediocre products; each subsequently leading to defeated profit margins and client dissatisfaction.  
To establish unique areas of proven capability, publishers may consider the following three core services that, whether independently or combined, comprise nearly all marketing services arrangements:
• Content Development 
• Media Production
• Printing/Deployment/Delivery
All potential service offerings within each of these three categories should be explored with the production/project management teams responsible for executing them. This discussion will help identify the specific services an operation is currently capable of producing, services that may be offered in the future (and identifying the enabling steps that need to be taken before this happens,) and services that are completely off the table. These conversations will also aid publishers in developing production processes, pricing and timeframes for each specific service.

What to recognize: The breadth of your marketing services resources and capabilities differs from the breadth of your traditional publishing resources and capabilities.
2. Use a Customer-Centric Viewpoint
Running a marketing services operation is a much different practice than running a publication, especially with regard to the selling cycle. Publication sales representatives tend to be accustomed to consulting with marketers and presenting brand-centric advertising solutions. Presenting marketing services solutions to customers, however, requires a truly customer-centric approach accompanied by a high level of marketing knowledge.
The ability to present unbiased, customer-centric strategies and solutions is what differentiates a marketing strategist from a media sales representative. Marketing strategists will earn the trust of clients by outlining entire content marketing campaigns that often include ideas and solutions that they themselves might not be able to service. While this approach may be perceived as counterintuitive from a business standpoint, it succeeds in establishing trusting relationship in this ripe market, ultimately enabling the opportunity for renewable, sustainable business.
What to recognize: Your organization's top-producing media sales representative might not be equipped to effectively sell marketing services to customers.

3. Build Communications Boundaries to Protect Your Project Management Team
A proven and trusted project management team should be treated by publishers as a highly protected asset within the organization. These teams are able to convert project scope-of-work documentation into well-polished deliverables on time and to customer satisfaction. However, due to the chaotic nature of the marketing services business, once in-production even the smallest disruption in communication between project management teams and customers can drastically alter the schedule or outcome of a project.
To prevent project mishaps, publishers can enforce in-production communications guidelines for non-marketing services staff, such as sales representatives, that prohibits discussing project details with customers without including project management teams. Such guidelines would not be set to restrict all communications between sales staff and their clients (after all, it's in everyone's best interest to maintain an ongoing dialogue) but prevent reps from unknowingly changing a project's entire scope-of-work by making a subtle suggestion or comment to the customer regarding their project.
What to recognize: Even subtle changes to an in-production project's scope-of-work can create hours of additional work for project management teams.
4. Establish (and Use) an Interdepartmental Communications Network
One of the most unique aspects of a publisher's marketing services operation is its ability to leverage the growth of other divisions within the organization. As capabilities are broadened across traditional publishing departments, marketing services operations should identify if and how those can be implemented into their own processes or offerings.
Establishing an interdepartmental communications network allows representatives from marketing services teams to routinely connect with various department heads. This crucial exposure enables idea sharing, brainstorming, and eventually the development of new, proprietary marketing service offerings. Branding these proprietary offerings allows publishers to develop new revenue streams while also achieving a more critical milestone: giving its marketing services operation an identity.

What to recognize: Your marketing services operation is defined by the capabilities of your entire organization.
Meet the Author
---