Founding WSJ. Editor to Anchor Newspaper's Lifestyle Content in Europe

Tina Gaudoin to contribute weekly 'Style & Fashion' column.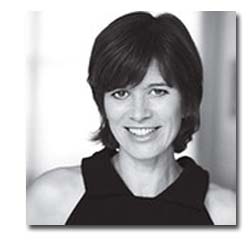 Coinciding with the launch of a new 16-page leisure and lifestyle section in the U.S. edition, the Wall Street Journal Europe is gearing up to expand its life and style content this fall. Anchoring the new initiative will be WSJ. magazine founding editor Tina Gaudoin, who will serve as a contributing editor and write a weekly 'Style & Fashion' column.
Gaudoin [pictured], who helped launch WSJ. in 2008, stepped down from her position last month. She is staying on to edit the September and October issues of the magazine before relocating to the U.K. this fall.
According to Patience Wheatcroft, editor-in-chief of the Wall Street Journal Europe, readers and advertisers alike recognize Gaudoin as" a global authority on style and fashion, and we look forward to her unique and insightful take on these fascinating worlds each week."
The Europe edition's expanded Weekend Journal—its arts, culture and leisure section—will feature additional pages, brighter paper stock and new features and other content.
Meet the Author
---