Founder to Buy, Relaunch EGM

Steve Harris has agreed to acquire magazine's assets from Ziff Davis Media.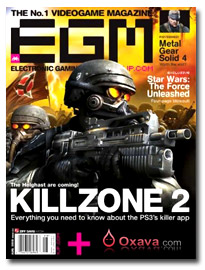 Five months after being shuttered by former publisher Ziff Davis Media, Steve Harris, founder of Electronic Gaming Monthly, has announced plans to relaunch the magazine sometime during the second half.
Harris has entered into an agreement to re-acquire certain EGM assets. "We have exciting plans for the evolution of what has been one of the most respected publications among the gaming community," Harris said in a statement. "The 20-year success of the EGM brand has always been built upon commitment to its readers who I believe will enthusiastically embrace the changes we are planning to introduce."
Financial terms of the deal with Ziff were not disclosed.
Ziff Davis Media shuttered EGM in January in conjunction with its sale of the 1Up Digital Network to Hearst's Ugo Entertainment. At the time, CEO Jason Young said the actions helped the company "pay down debt and shift our full focus to our core PCMag Digital Network business."
In November, Ziff ceased publication of the print edition of its flagship PC Magazine to focus on its Web site, PCMag.com, and the digital network. Ziff's closure of EGM officially marked the company's exit from print magazine publishing.
Meet the Author
---