Former Owner Buys Back Sarasota, Gulfshore Life Magazines

Dan Denton reacquires regional titles he sold in 2004.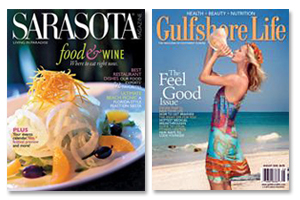 CurtCo Publishing has sold Sarasota and Gulfshore Life magazines to Dan Denton, who sold Gulfshore Media to CurtCo in 2004.
Financial terms of the deal, which closed late Thursday afternoon, were not disclosed.
In connection with the acquisition, Denton has formed Gulfshore Media LLC which is headquartered in both Sarasota and Naples, Florida. The new company will maintain many of the magazines' current employees.
UPDATE: Chris Schulz, who served as president of Gulfshore Media under CurtCo, tells FOLIO: that he will assist with the transition for about a month on a consultancy basis but will leave the company after that time. UPDATE2: Gulfshore Media's creative director and IT manager also will be leaving the company following its acquisition, Denton says.
Denton also owns Florida Home Media LLC, which publishes the Homebuyer magazines as well as Orlando Home & Leisure. Florida Home Media COO Randy Noles will serve in the same capacity at Gulfshore Media, the company says.
According to CurtCo CEO Bill Curtis, the company is looking to divest its regional magazines in an attempt to "build upon the amazing growth we are experiencing at Robb Report this year. With our nine international editions and our new investment plans for building an exciting array of online initiatives, we have plenty to keep us busy."
CurtCo also is finalizing deals to sell San Diego and Art & Antiques. According to sources, those deals are expected to close soon.
CurtCo was represented in the deal by DeSilva + Phillips. Regional Media Advisors represented Denton and Gulfshore Media.
[Editor's Note: This story previously suggested that Denton launched Sarasota and Gulfshore Life. He founded Sarasota, but not Gulfshore Life.]
Meet the Author
---