Fortune Unveils 'Substantial, Evolutionary' Redesign

Marks business magazine's second new look in a little more than two years.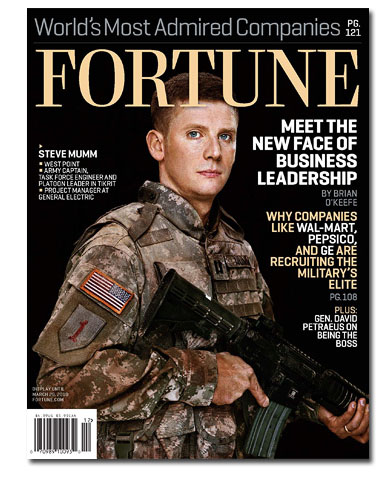 As expected, Fortune today unveiled a dramatic redesign—the magazine's second new look in a little more than two years. The redesign is effective with the March 4 issue.
"The new-look Fortune represents the latest iteration of the deep-dive business magazine founded by Henry Luce 80 years ago," managing editor Andy Serwer wrote on the magazine's Web site. "Our flagship has changed many times over the decades to conform to the warp and woof of the business world and the way you interact with it. Regular readers will see that the changes we have made are substantial, yet evolutionary."
As previously announced, Fortune is cutting frequency from 25 times annually to 18.
Serwer said the magazine's creative director, John Korpics, and his team consulted with current and potential readers and "did some serious soul-searching over what we think a business magazine today should be about." In addition to a new nameplate, new sections inside, new columnists and an emphasis on longform journalism, the magazine is printing on "higher quality paper stock," Serwer said.
Among business magazines tracked by the Publishers Information Bureau, Fortune fared the worst in terms of advertising pages in 2009. The Time Inc.-owned title saw ad pages plunge 36 percent during the 12-month period, compared to 2008. All 10 business magazines tracked by PIB reported double-digit losses last year.
Last summer, Fortune said it was undergoing another resdesign. Just two years prior, Fortune redesigned with its December 10, 2007 issue. It was the magazine's first redesign in a decade.
Meet the Author
---